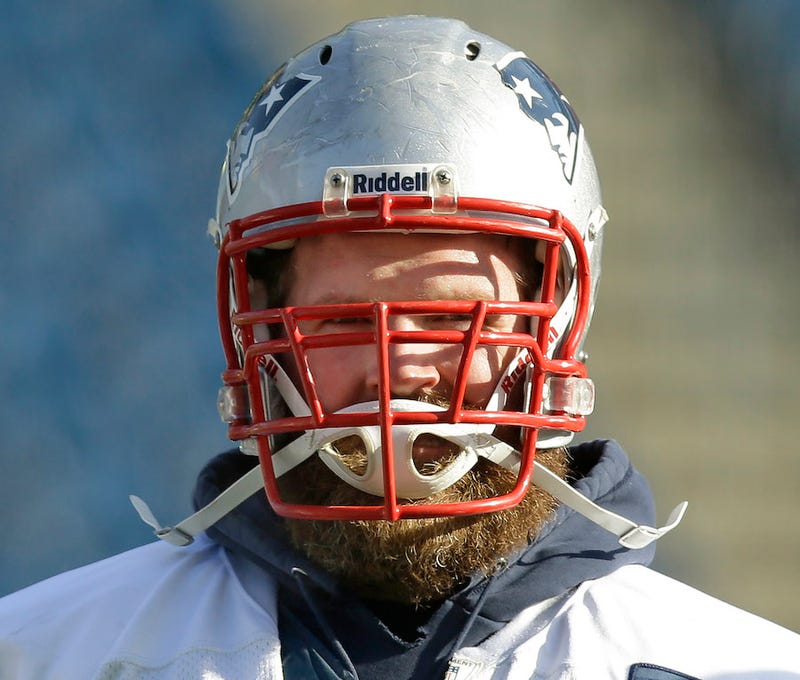 The Patriots have agreed to a trade. It does not involve Ryan Mallett.
New England plan to send offensive lineman Logan Mankins to the Tampa Bay Buccaneers for a fourth-round draft pick and tight end Tim Wright. Jay Glazer had it first; Schefter found the pick value.
The deal is not yet finalized but the players have been informed and terms agreed upon. Still some things to work out. Mankins 6x Pro Bowler

— Jay Glazer (@JayGlazer) August 26, 2014
Patriots will receive Bucs' fourth-round pick in 2014 in additon to TE Tim Wright in exchange for G Logan Mankins.

— Adam Schefter (@AdamSchefter) August 26, 2014
The 32-year-old Mankins is in the middle of a six-year, $51 million contract with $30 million guaranteed. He has a scheduled cap hit of $6,250,000 this season, and $7 million in each of the following two seasons. Are the Pats making room for an extension, then? Maybe for Darrelle Revis?
Even with the trade, the Patriots still owe Mankins a nice chunk in dead money:
The Patriots have $8M in dead money left on Mankins' deal, and the option to take the hit now or spread it out. His cap number was $10.5M.

— Albert Breer (@AlbertBreer) August 26, 2014
As for Wright, he's an undrafted sophomore who was converted from wide receiver to tight end. He went to Rutgers, and will probably have praise heaped on him just because the Patriots picked him up.
Photo: AP