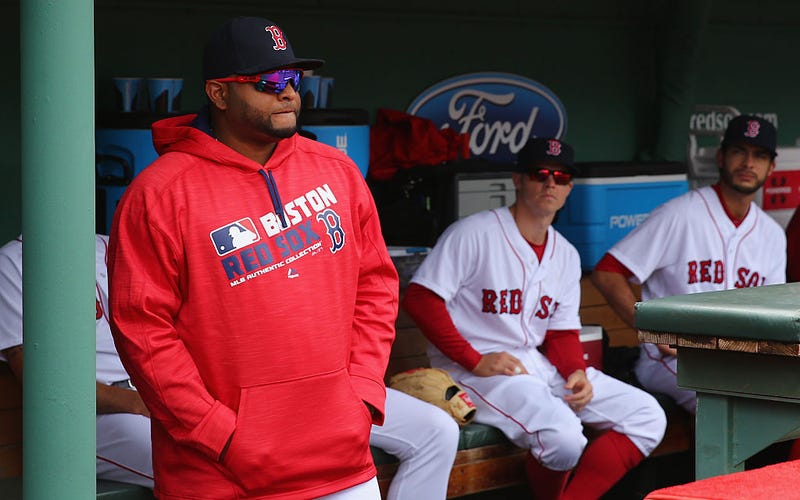 Officially, Pablo Sandoval is on the 15-day disabled list with a strained left shoulder. Unofficially, and probably more accurately: Pablo Sandoval doesn't want to sit on the Red Sox bench, and the Red Sox don't want him around. These next four years are going to be great!
Sandoval said he was fine when he went to sleep on Tuesday, but woke up Wednesday with a weak arm. In reality, according to Yahoo's Jeff Passan, this injury has all the hallmarks of being mutually beneficial bullshit.
Sandoval complained of mysterious left shoulder pain, and the Red Sox chose to immediately place him on the disabled list without having tried to diagnose the severity of the injury with an MRI, sources told Yahoo Sports. By the end of Wednesday, Sandoval still hadn't visited an MRI machine, a standard procedure that precedes a DL trip in nearly every case but catastrophic injuries.
"I'm hurt." "OK, go chill somewhere else for a while."

Sandoval is understandably not happy about having lost his starting job to Travis Shaw, and now that Shaw has started the season well, Sandoval really has nothing to do. He's gotten just seven plate appearances in eight games, going hitless with a walk and four strikeouts.