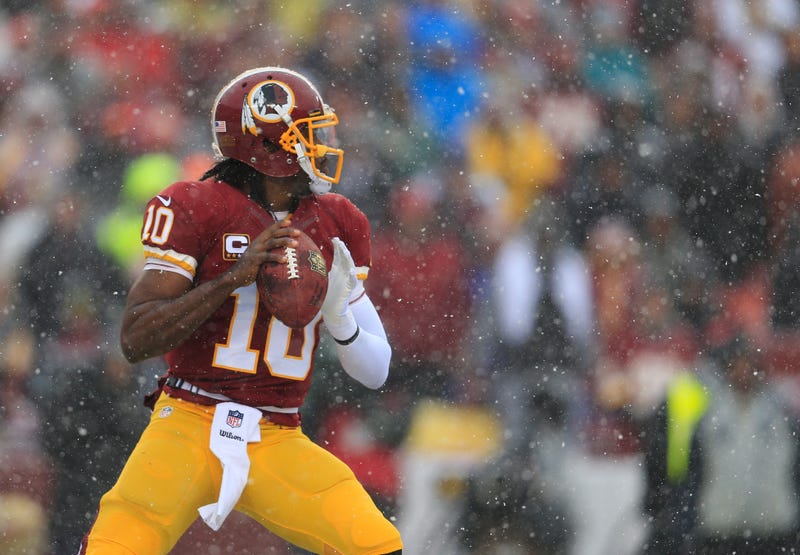 Guess who reportedly doesn't like the idea of benching the franchise quarterback and using the backup the last three games of the meaningless season? (It's the franchise quarterback.)
According to Ian Rapoport of NFL.com, Griffin is "extremely angry" at being shut down by head coach Mike Shanahan, sitting idly while Kirk Cousins finishes the march of sadness that is Washington's 2013 season. Griffin's such a dedicated player, and it's admirable that he wants to keep at it, but it's a little dumb.
Look at it through Shanahan's perspective. He's probably getting fired some time soon, if you believe reports about his relationship with owner Dan Snyder. Last season, in the playoff game against the Seahawks, Shanahan kept Griffin in too long after he got hurt, and instead of ending an impressive season with an understandable playoff loss, it concluded with the rookie quarterback seriously wrecking his knee.