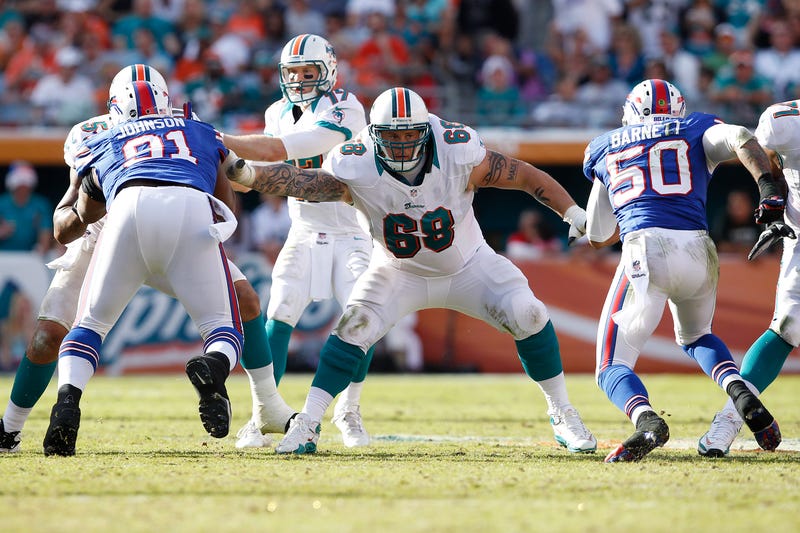 Richie Incognito has been suspended indefinitely as the NFL investigates his alleged harassment of teammate Jonathan Martin, according to Jeff Darlington of NFL Network.
Richie Incognito was advised by Joe Philbin tonight he has been indefinitely suspended by team while NFL investigates, Incognito tells me.

— Jeff Darlington (@JeffDarlington) November 4, 2013
Martin abruptly left the Dolphins' facilities on Thursday after an "emotional breakdown." Saturday, Adam Schefter and Chris Mortensen of ESPN reported that Incognito, a fellow lineman, was the main person involved in repeated harassment of Martin. Today, Incognito attacked Schefter's report; Schefter and Mortensen published another report that suggested Martin wasn't the only younger Dolphins player bullied. The Dolphins asked the NFL to step in, and now Incognito will stay away from the team until the issue is investigated.
Photo: Joel Auerbach/Getty Images