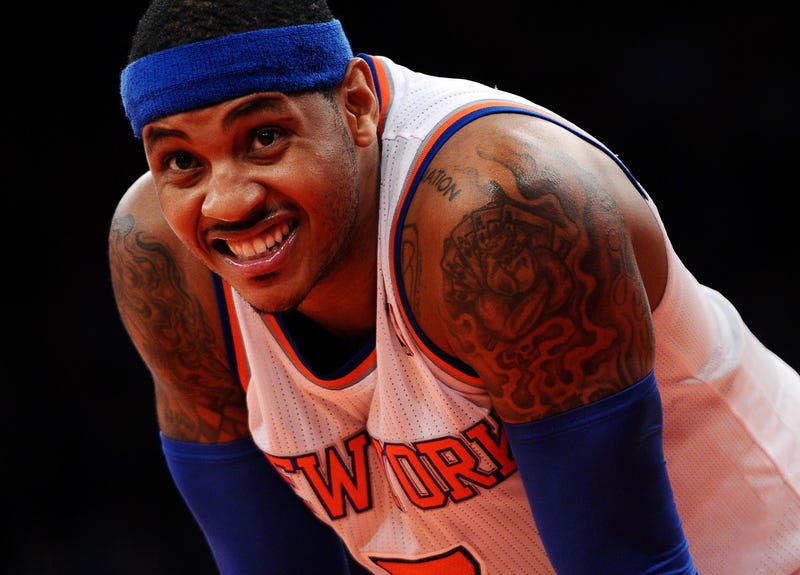 On Wednesday, Frank Isola reported that Carmelo Anthony would return to the Knicks, "barring a last-minute change of heart." Despite a later contradiction by Mark Medina, who claimed a decision had not been made, and a waiting-for-LeBron delay in the announcement, it looks like Melo is... ♫ comin' home, he's comin' home!♫
Oh, we're, uh, we're only doing that for LeBron? Moving on.
Citing league sources, both Adrian Wojnarowski and CBS Sports (via Ken Berger) confirm the meat of Isola's report—excepting the day of the announcement, obviously—that Carmelo will return to the Knicks. He is expected to announce his decision on Sunday. Anthony can sign for a maximum of $129 million over five years with the Knicks, $30 million more than anywhere else. Woj says that his Knicks deal could still be less than the maximum, but still north of $120 million.