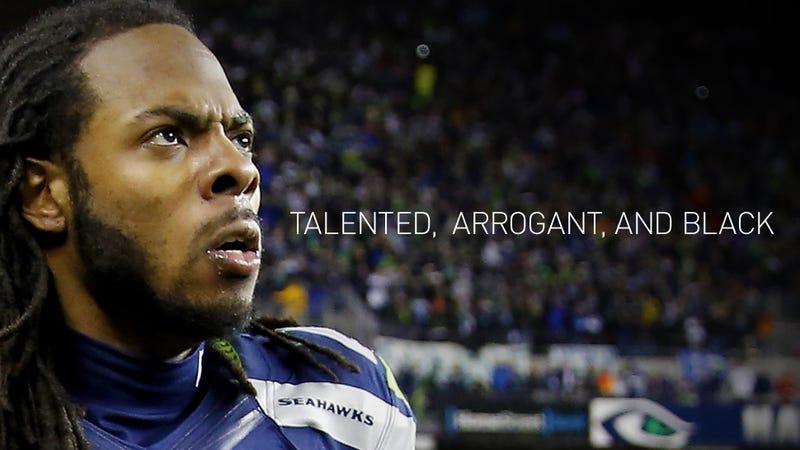 Last night in the NFC championship, the San Francisco 49ers trailed the Seattle Seahawks by six, 23-17, with 30 seconds left in the game. Quarterback Colin Kaepernick had led the 49ers all the way down to the Seahawks' 18-yard line. He took the snap out of the gun, set his feet, and released a flossy little fade to the corner of the end zone, where receiver Michael Crabtree had his hands out. And then Richard Sherman happened.
Sherman, a 6-foot-3 physical marvel and the current best cornerback in the NFL, leaped with Crabtree, and falling backward toward the rear of the end zone, he tipped the pass with his left hand back inbounds to a teammate and ended the 49ers season.
It was a spectacular play, a historic play, the kind of play we'll be seeing on NFL playoff ads in five, 10, 20 years, when the name Richard Sherman dances on the tip of our tongues, just out of reach, and the memory of this year's conference championship is clouded and composited with the memories of playoff matchups to come.
But we're not talking about that play today. Instead, we're talking about what happened right after the play, when reporter Erin Andrews found Richard Sherman in the postgame scrum just seconds after the final buzzer. Because what happened next was absolutely epic.