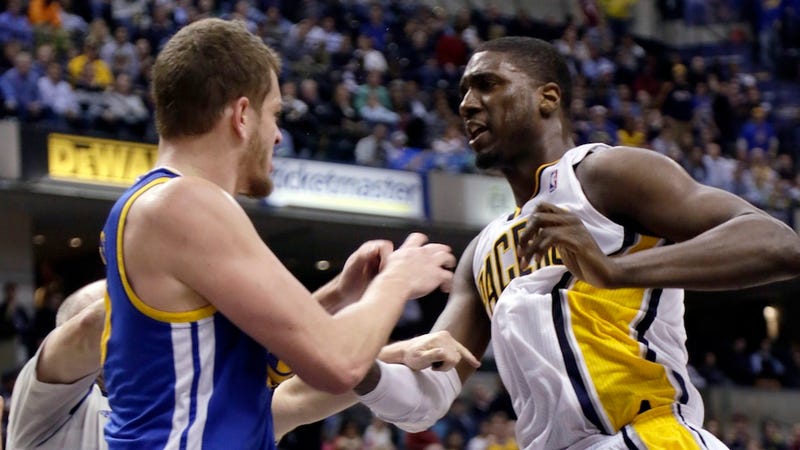 David Lee tore his hip flexor in Saturday's playoff game against the Nuggets, an injury that will keep him out for the rest of postseason. Despite his rocky history with Lee, Pacers center Roy Hibbert was sad to see one of his fellow players go down with an injury, so he sent Lee a tweet expressing his condolences. And also his hatred.
I really don't like @dlee042 but I really hope he has a speedy recovery. Hate to see guys get get hurt or injured.

— Roy Hibbert (@Hoya2aPacer) April 22, 2013
Upon receiving the tweet, Lee responded in kind:
@hoya2apacer Good to know our dislike is mutual, that being said I appreciate the tweet Roy!

— David Lee (@Dlee042) April 22, 2013
It's nice to see Lee and Hibbert exchange pleasantries while also embracing Twitter for what it is: a place to snark people you don't like. Maybe someday they'll even learn how to subtweet each other.