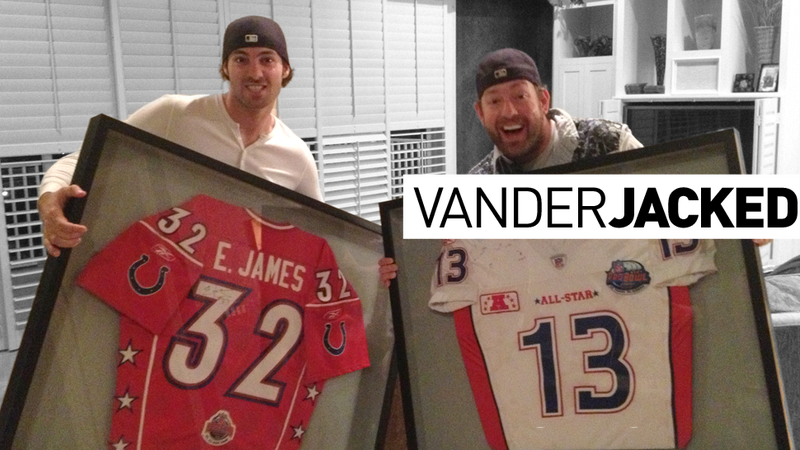 As with all great ideas, the initial plan was hatched by a couple of drunk guys at a bar who had nothing better to do.
Back in March, Brandt Tobler and Jeff Dye, two stand-up comedians, were in Marco Island, Fla., for four nights of shows, Thursday through Sunday. On Thursday, after wrapping up their sets, they headed out to a bar/restaurant called Vandy's Five Brothers, which sits a couple of miles down Collier Blvd. from the comedy club that was hosting them. Before they got there, Tobler and Dye knew nothing about the place.
"It was kind of random, actually," Tobler told me recently. "We really only went to Vandy's because it was really the only good bar."
Vandy's is a part sports bar, part pizzeria, part Italian restaurant. Its interior is adorned with Indianapolis Colts memorabilia, but Tobler and Dye didn't put two and two together until someone told them the joint is owned by Mike Vanderjagt, the former NFL placekicker. Tobler and Dye found that amusing. They were further amused when a few regulars started talking about Vanderjagt, sharing rumors about this and that. Eventually, the conversation turned to a story from last year. It was the one that made the news, the one about Vanderjagt grabbing some middle school kid by the throat. The kid had been taunting Vanderjagt about his famous missed field goal at the end of a January 2006 playoff game against the Steelers. Down on Marco Island, that story's still good for a laugh. Because even in his own bar, Mike Vanderjagt is still a good punch line.