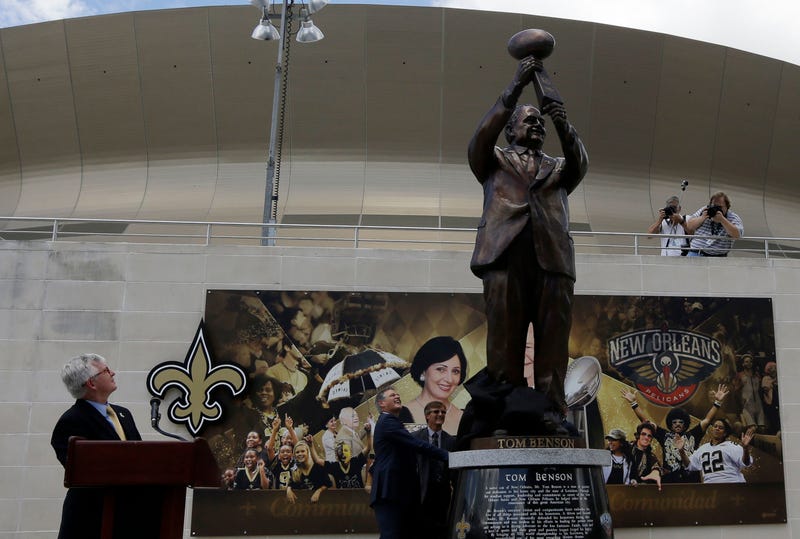 The Saints and Pelicans surprised owner Tom Benson with a 13.5-foot bronze statue outside of the Superdome, a venerable and iconic arena that nine years ago Benson tried to get declared unusable after Hurricane Katrina in an attempt to break his lease and relocate the Saints to San Antonio.
"It's no exaggeration to say the New Orleans Saints wouldn't be in Louisiana...if it hadn't been for their leadership, their commitment or their generosity," said Gov. Bobby Jindal, one of a number of speakers that included coach Sean Payton, New Orleans mayor Mitch Landrieu, and the Archbishop of New Orleans.
Look at the top photo on the Times-Picayune story, taken at the moment of the unveiling.