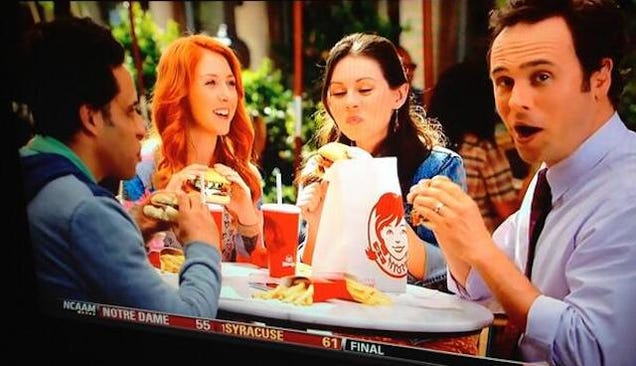 Ron Zook's daughter is in the Wendy's commercial for the fast food joint's inexplicable burger-on-a-ciabatta-bun campaign. She is the brunette next to Wendy.
How about my daughter in the Wendy's commercial @jacquelynzook pic.twitter.com/s1ZE7qSPj0

— Ron Zook (@RonZook) February 28, 2014
If you haven't seen it, the commercial is basically Zook's daughter wondering aloud about whether eating a burger on some spongy-ass ciabatta bread from a fucking grease-stained paper bag is the most disgusting thing she has ever done and questioning the several and various missteps that brought her to that exact moment in her life, and the Wendy's girl saying something sassy.