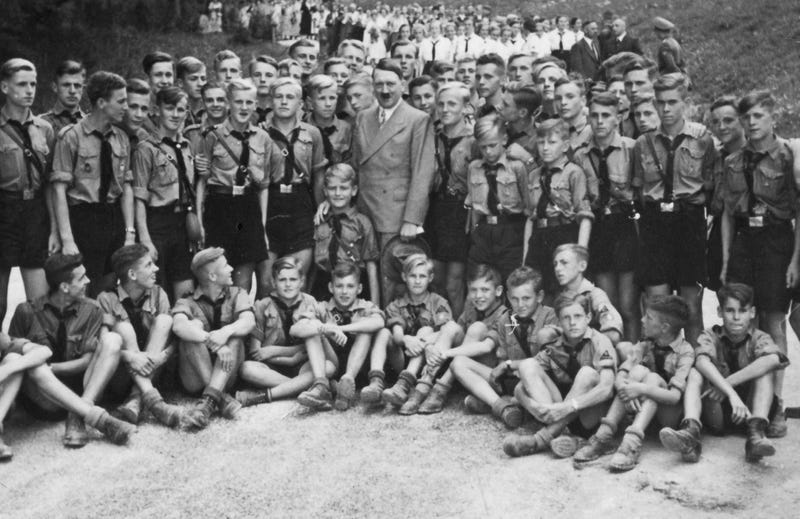 It starts with PFTCommenter doing his PFTCommenter thing:
RG3 debuts new pesronal symbol. You know who else had his own logo? Hitler. http://t.co/KHdgGEKJUP

— PFTCommenter (@PFTCommenter) April 8, 2014
Then, a reader jumps in on the fun.
@PFTCommenter OK, but @darrenrovell would tell you that a swastika is just a way to build your brand ppl forget that.

— Neill Mohammad (@_neillam) April 8, 2014
That's a really good joke! The logical extension of Darren Rovell's posthuman worldview would be him acknowledging that the Nazis had a really evocative brand mark, without considering the whole "they're evil" angle. But Rovell wasn't going to take this totally accurate burn lying down.
@_neillam i have forwarded these comments to charles shipan at your university.

— darren rovell (@darrenrovell) April 8, 2014
In conclusion, Darren Rovell is a sensitive penis.