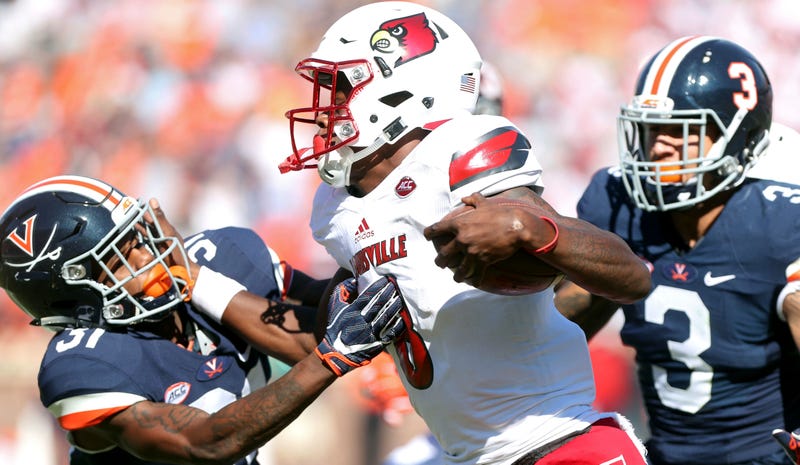 Lamar Jackson is still a deity when it comes to college football, but every god is eventually questioned.

The Cardinals escaped Charlottesville with a 32-25 win over Virginia, keeping their playoff hopes alive and Jackson comfortably atop the Heisman race despite having their second weak performance in three outings. The Cavaliers, who dropped to 2-6, kept things surprisingly competitive, as Louisville required a 29-yard pass from Jackson to Jaylen Smith with 13 seconds remaining to keep from becoming a two-loss, regular-bowl-bound team.

And that pass was a beauty; a reminder of why Jackson's spot atop the Heisman board has, to this point in the season, gone largely unquestioned.
The win will go down as a close-call and a signifier of what Jackson is still capable of even on his worst days (361 passing yards, four touchdowns, and 90 rushing yards). But if Louisville makes it to the playoff or a Big Six bowl, it will, in all likelihood, be forgotten, moved aside to make room for memories calling back on his destruction of Florida State or admirable clash with Clemson.