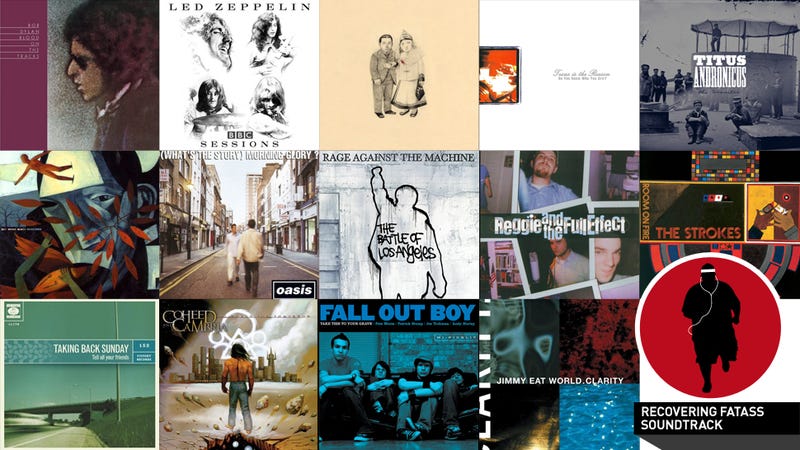 My wife's butt is quickly pulling away. My dog's tail, though already small to begin with, looks like a peppercorn in the salad green of the forest. And I am hydroplaning through the muck of the trails. It is raining, I am running and I am hungover. Fuck.
"A Pot In Which To Piss," Titus Andronicus
As I watch the rear ends of my two lady friends put more and more distance between us, I begin to question the life decisions that have brought me to this exact moment in time. But first, I begin to cramp up and I realize it's because the only liquid in my body is the Dewars I drank the night before, which is currently leaking through my pores.
Back to the life decisions. Small-picture sense: I felt like I should run because I hadn't run all that much to that point in the week and the idea of mixing it up in the trails through the rain and mud with my family kind of sounded fun.
Why hello, nice to meet you. My name is Pollyanna.
"You Can Take The Boy Out Of Bradenton," Hot Water Music
Big-picture sense: I need to run to reclaim my life from the smothering size-48 pants it had been in. If I was just a regular dude who also ran, I could totally skip running the day when a frigging El Derecho, or whatever the hell it is that was going on out there, hits. But I am not a regular dude who also runs. I aspire to someday be a regular dude who also runs, but for the time being I am a recovering fatass. I write a running/playlist column that forces me to run because I need compulsion (here is your Spotify playlist, by the way).