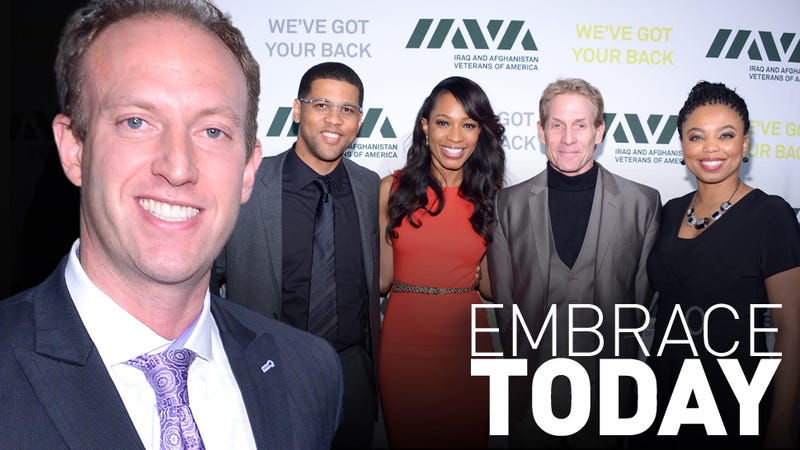 ESPN vice president Jamie Horowitz, the midwife of Bristol's "Embrace Debate" era that made us all a little dumber, has been approached by NBC to take control of the Today show, according to two sources. A deal appears likely, we're told, though Horowitz still has to extract himself from his contract with ESPN. At the moment, one source says, ESPN president John Skipper is trying to coax a sizable ransom out of Comcast, NBC's parent company. The source put the chances of the deal going through at "70-30 or 65-35."
[Update: ESPN won't let him out of his contract, reports Sports Business Daily's John Ourand.]
It's not clear what Horowitz's new position would be. We're told that Don Nash would stay on as Today's executive producer and that Horowitz would oversee him.
Horowitz got his start at NBC Sports, working as a researcher for the 2000 Olympics and quickly making his way into the producer's chair. He signed up with ESPN in 2006, an outsider to Bristol who would soon be handed a large share of power and autonomy in a place that tends to reward lifers who climb the ladder from within.
You may not know of Horowitz, but you know his work—SportsNation, Numbers Never Lie, Olbermann. He was the man responsible for the 2011 overhaul of First Take, which has been great for ratings and terrible for everything else. The show, now co-hosted by Skip Bayless and Stephen A. Smith, traffics in the television fallacy that debate is a good unto itself—that every issue has two sides and that the truth of any matter lies at some point equidistant between a pair of shrieking boobs.
Staged disagreement was the model, and it gave us everything from Tebowmania, which began as a First Take phenomenon before it swallowed up the whole of ESPN, to the time Richard Sherman played the dozens on Bayless's head to the moment Rob Parker more or less called RGIII an Uncle Tom. (Not everyone at ESPN thought Horowitz would survive the latter two incidents.)