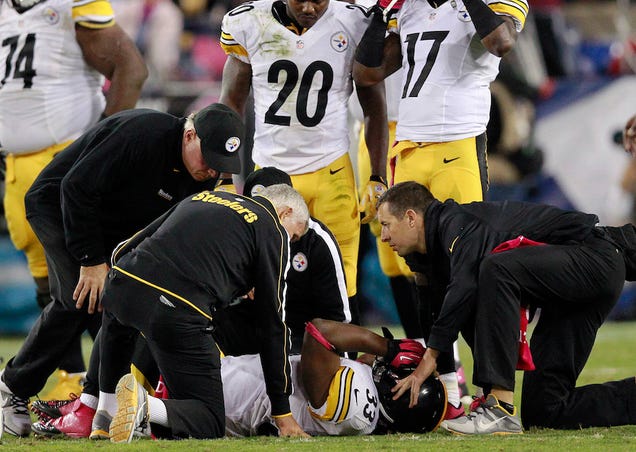 The Pittsburgh Steelers waived running back Isaac Redman in October of last season after then-rookie Le'Veon Bell popped up as a more effective option. (Bell's now dealing with a different problem.) Redman didn't sign with another team after his release, but today, he said he never healed from an injury to his spinal cord.
Why I'm not in the nfl. pic.twitter.com/Cn0LnPQXzQ

— Isaac Redman (@ired33) August 22, 2014
The 29-year-old Redman played four seasons for the Steelers.
Photo: AP