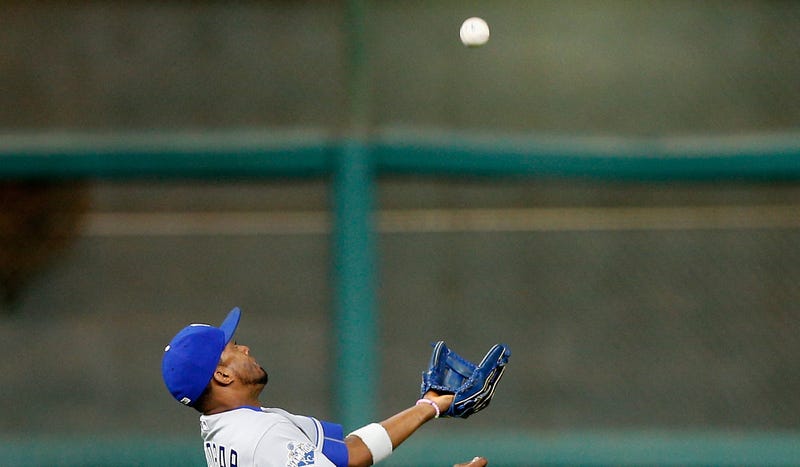 Alcides Escobar, who just finished absolutely demolishing the Toronto Blue Jays in the ALCS, continued his torrid hitting by leading off the bottom of the first with an inside-the-park home run on the first pitch he saw. Sure he had a lot of help from the bumbling Mets outfield, but that's pretty damn impressive.
The Kansas City Royals are headed back to the World Series after beating the Blue Jays last night. Jose Bautista was tremendous, hitting two monster homers, but Lorenzo Cain scored in the bottom of the eighth off of a Eric Hosmer single. It was an illustrative breakdown of the two team's styles: Toronto scored all…
During yesterday's rain delay at the scheduled Angels-Red Sox game, ESPN threw to a live version of SportsCenter, which is always fun for the chaos a live, highly produced news show always produces. But instead of bad jokes and dead air, the show was basically just a bunch of Alcides Escobar highlights. So let's look…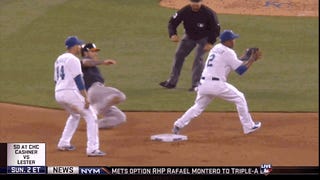 A movement is afoot. Hotshot Brewers prospect Alcides Escobar's ex-wife emailed us for Melissa Lima's contact info to involve her in an online petition about deadbeat major league ballplayers. Welcome to Jezespin.