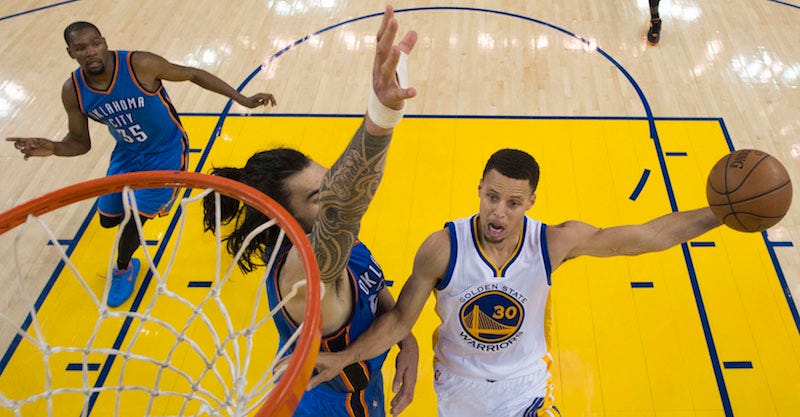 Given the ass-kicking that former Thunder star Kevin Durant suffered in his first game with the Warriors, it's not unreasonable for reporters to be curious about what Durant's former teammates thought of the game. Unfortunately for them, Steven Adams was too busy watching anime to cook up any juicy anti-Warriors…
Rap and anime are like salt and caramel—not an intuitive match, but a delightful one. Most referenced among rap superstars like Lupe Fiasco, Soulja Boy and RZA is the classic '90s staple Dragon Ball Z, your childhood five o'clock Toonami fixture.
Sometimes, the Devil gets a bad rap. Oh, sure, not all of the time — a lot of the time he's evil incarnate — but sometimes he's just a nice guy with a job to do, a job that just happens to be damning people's souls. Here are seven portrayals of the Prince of Darkness that prove being damned doesn't make you a dick.