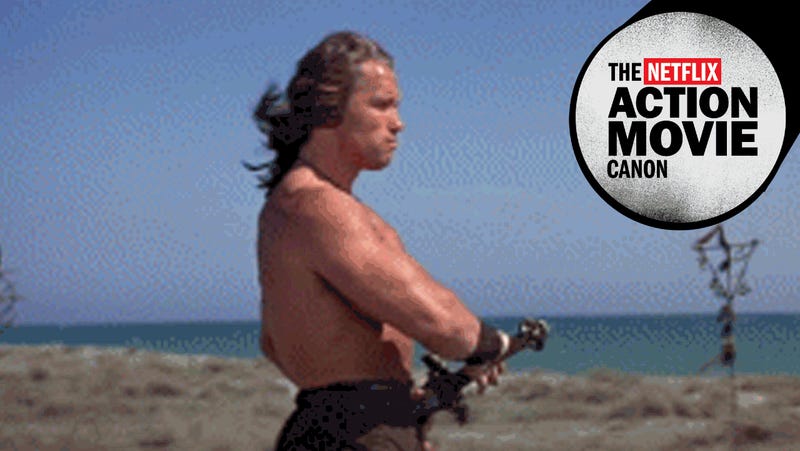 There's a moment, early in Conan the Barbarian, when Arnold Schwarzenegger is wandering around some ancient city, high on some mysterious substance, giggling with his Mongol archer sidekick. He takes a few steps backwards and then stumbles into a camel. Without really looking at what he's doing, he wheels around and…
1. Terminator Genisys seems specifically designed to give you a headache. It's a reboot, a sequel, a reimagining, and a rehash of the previous Terminator films all churned up and spackled together, a film that conjures up all your memories of those movies only to eradicate them with little explanation. The movie works…
Maggie's two biggest selling points are things I wasn't sure I ever needed to see again in a movie: a post-apocalyptic setting and Arnold Schwarzenegger. I like the idea of both of them, but after repeated exposure over the years, I confess to feeling fatigued at the notion of sitting through either anymore. But what…
Right around New Year's Day, I saw a bit of online chatter pointing out that we were entering the year depicted in Back to the Future II, and that to our great disappointment, we still don't have hoverboards or '80s-themed diners. Tragic as that may be, I'm more concerned that we're now only two years away from the…
What is best in life? Seeing a classic sword-and-sorcery hero brought to the big screen, with an iconic bodybuilder in the lead role. But how did Robert E. Howard's Conan the Barbarian become such a classic film? The path to glory was long and twisted. Here's everything you never knew about the making of Conan.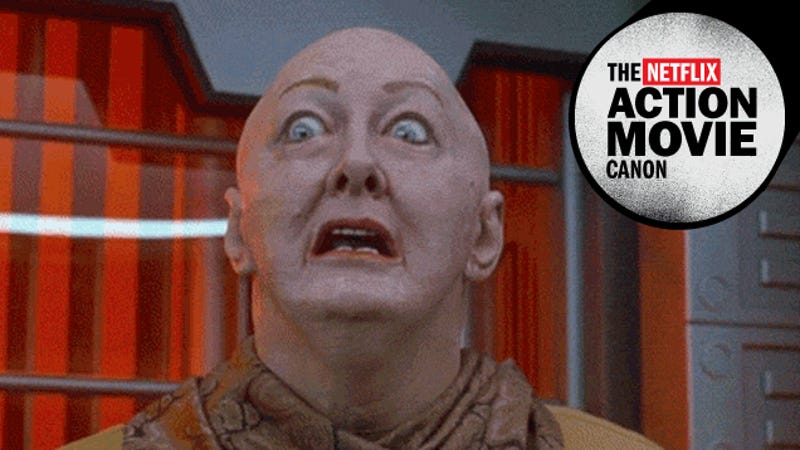 During the first scene of the original 1990 Total Recall, Arnold Schwarzenegger's head explodes. It's just a dream sequence, and the camera cuts away before his face actually pops open. But the fact remains: One of the biggest summer blockbusters of its era opens by forcing you to contemplate the most bankable movie…
It's touching to watch Sylvester Stallone try to act. In his early days with Rocky, the guy had charm, an ability to reveal a light touch beneath his average-palooka demeanor. But in recent years, he's become as rigid as his face: a giant mass of muscles and mumbled words. His soft side all but absent now—and not so…
The Arnold Classic, one of the biggest stops on the professional bodybuilding tour, is going on in Columbus, Ohio, this weekend. To mark the occasion, here's "Arnold," by Australian DJ Luke Million, spliced with clips and samples from 1977's Pumping Iron. It's strange and we like it.
The Expendables 2 has 11 names on its poster only because there is not room, either in poster space or running time, for 47. It is New Years Eve with testicles. It is the turducken of action movies. Rather than review the film, I thought I'd just rank those 11 names, in ascending order of Expendables 2 badassery.…
The remake of Total Recall — which features Colin Farrell as Arnold Schwarzenegger, Kate Beckinsale as Sharon Stone, Jessica Biel as Rachel Ticotin and Bryan Cranston as "Cohaagen give these people some air!" — opens a week from today. The original Total Recall came out in 1990, right on the edge of the end of the…
If you were to rank the movies I have seen more than any others in my life, you wouldn't find many classics on there, no Kurosawa, no Kubrick, no Billy Wilder. (Though Some Like It Hot might come close.) The movies I have seen repeatedly are the ones I saw because they were my only options; they were the movies that…
Via Wei Under Par comes this amusing tale of golfing with the California governor, who apparently behaves as coarsely on the links as he does, well, everywhere else.
Got an image you'd like to see in here first thing in the morning? Send it to tips@deadspin.com. Subject: Morning crap.