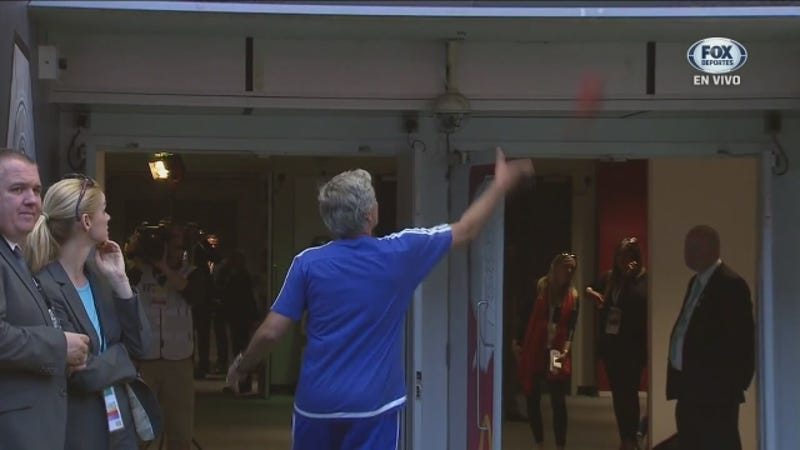 Arsenal beat Chelsea 1-0 today to win their second straight Community Shield, and it appears Chelsea manager José Mourinho has about as much use for the match as the rest of us. Here he is avoiding congratulating rival manager Arsène Wenger and then throwing his second-place medal up into the crowd.
We've seen preseason play and preseason brawls, and now that José Mourinho has broken out the ol' charcoal grill and laid on a couple thick slabs of Arsène Wenger and Manuel Pellegrini tenderloin, the aroma of preseason beef means the Premier League season is just around the corner.
Your morning roundup for March 11, day two of "junta rules."
This post, written by Richard Gilzene, is republished with permission from The Spoiler. Go there often if you like soccer stuff.
David Hirshey Michael Bertin writes regularly for Deadspin about soccer. Arsene Wenger would have made a good captain for the Titanic. That has less to do with any nautical skills that he may or may not have, than it does with hubris. This is an Arsenal side he has claimed in print has the ability to win the Prem…