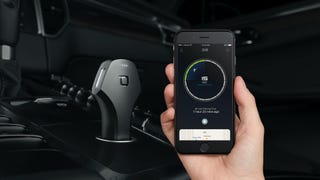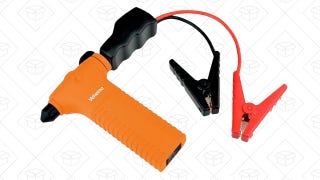 This jump starter for your car is also an emergency hammer, 11000mAh external battery pack, and LED flashlight. It's also only $30 today with code AVJ9ZMGD, which is one of the best prices we've ever seen on any portable jump starter.

When it comes to smartphone dash mounts, magnetic solutions have dominated the sales charts over the last year or so. But if you don't want to obstruct a vent, or use a case with your phone, a these deals might bring you back into the suction cup camp.

This Allen Sports bike rack can hang three bikes off the back of almost any sedan, hatchback, minivan, or SUV, and Amazon will sell it to you for just $35 today, its lowest price in months. Amazon's built-in compatibility tool (at the top of the page) will even tell you definitively whether it will fit your car.…
Your favorite USB car charger just happens to be the smallest one you can buy, and you can grab it on Amazon for $9 today with code 2CARCHAR. We've seen it go as low as $6 on a few occasions, but this is the best deal we've seen in several months, if it's been on your wish list.

We've seen a lot of deals on Bluetooth car receivers, but I don't think any of them have looked as nice as this model from Aukey. It even lets you pair two phones at once, and comes with a three-port USB charger to keep all of your devices charged as well. Just note that your car will need an AUX jack for this to work.