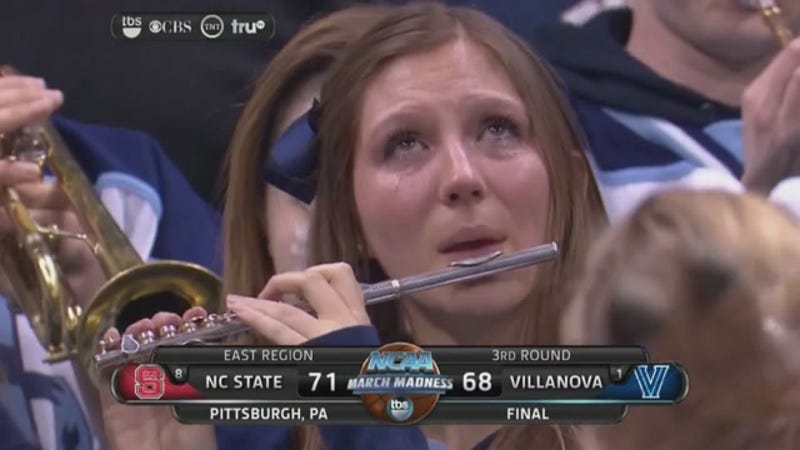 We couldn't let the saddest piccolo player just go with a GIF, so here, by request, is a super-slow-mo rendition set to the proper musical backing.
This year, Ohio State debuted a new service that allowed fans in the Horseshoe to let stadium officials know about any concerns during games via text message. Loud neighbor? Drunk neighbor? Loud, drunk neighbor? All you had to do was send a message to 69050 addressed to Brutus, the school's grotesquely deformed…

This is a couple of weeks old, but we just saw it, and jeez, it's awfully entertaining. It's the California band's tribute to video games, and even though it's a reminder of just how geeky band folks are, it's still well, well worth it.