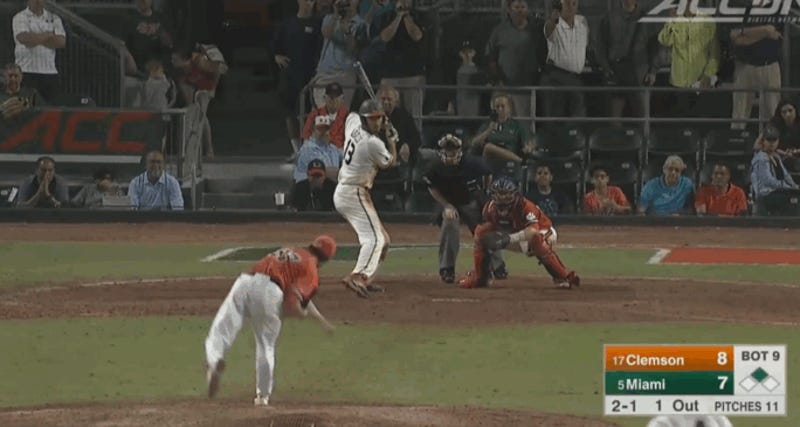 Miami Hurricanes star right fielder Willie Abreu has had one hell of a week. Last Friday, he dinged a walk off grand slam to beat Louisville. The Canes were taking on Clemson last night and had a comfortable lead until their bullpen blew a five-run lead.

Here's Anthony Rizzo at Cubs BP this afternoon:
You knew it was coming. As soon as Jose Bautista flipped his bat halfway to China like he was the baddest man alive—because he had just hit a three-run homer and because he WAS the baddest man alive—you knew the Rangers would have some takes.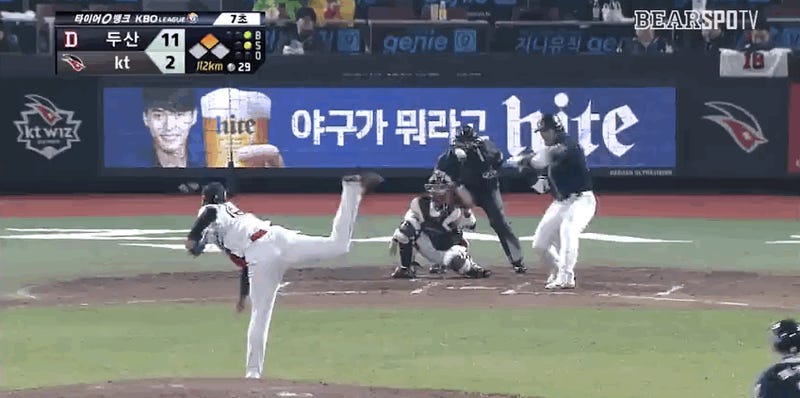 Sad about the news that Yasiel Puig is going to cut down on his bat flips? Then it's time to watch more Korean baseball. This is Doosan Bears outfielder Kim Jin-hyung hitting his first career home run against the KT Wiz today, and then firing his bat away like he's trying to murder somebody with it. If…
Bat flips for everyone! These are two little leaguers for the South Korea team bat-flipping their asses off against Puerto Rico today. The first one is a little more about the hands than bat flip, but the second one is textbook. They both happen to be on outs, but that doesn't matter, one of the all-time great bat…