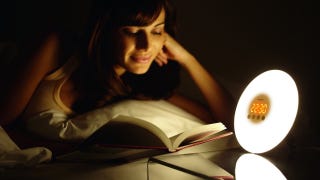 If excessive noise (or utter silence) makes it difficult for you to doze off, this feature-packed white noise machine might be the key to a better night's sleep.

Our readers have purchased thousands of under-bed and toilet-mounted motion sensing lights, and now you can get a combo pack with both for $27. That's everything you need to pee at night without stubbing your toe or blinding yourself with overhead lights.

Casper kicked the mattress industry out of bed back in 2014, and most of our team is sleeping on at least one of their mattresses these days. We're also fans of their Foundation and Dog Bed, and now, we're happy to say the same about their sheets.
Finally, someone made the Glow Bowl, but for everywhere else in your home. This motion-sensing light strip is billed as an under-bed night light, but you could just as easily attach it under your bathroom counter, along a railing, beneath your baby's crib, or anywhere else you might need to venture in the middle of…