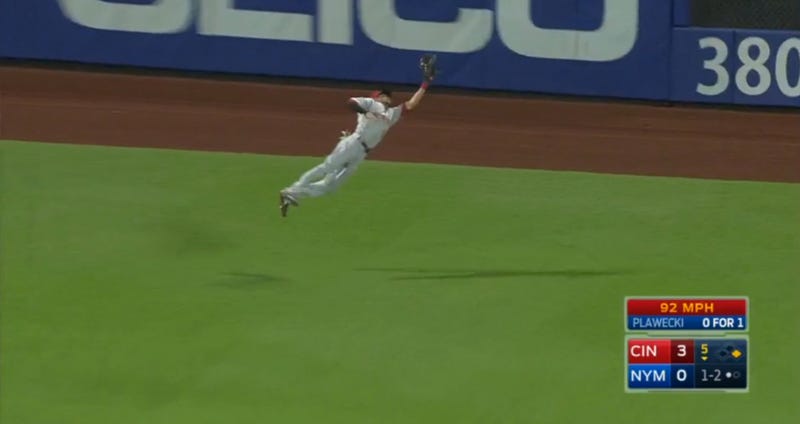 The Reds lost to the Mets again, despite being comfortably up 3-0 when Billy Hamilton made this spectacular full-stretch diving catch to get Kevin Plawecki out. After the catch, the Mets came back and scored four runs in the seventh to win 4-3. Did Hamilton's dope catch call malevolent baseball spirits upon them?…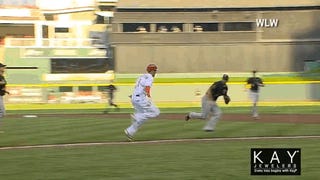 While trying to bunt for a single last night against the Pirates, Billy Hamilton—Cincinnati's red-and-white blur of a center fielder—executed one of the worst bunts imaginable. It's basically a line drive right to first baseman Gaby Sanchez, but Hamilton still made it to first base safely thanks to the threat of…
Billy Hamilton, who is fast as hell, made one of the better catches you'll see all year in the ninth inning of today's game between the Pirates and Reds.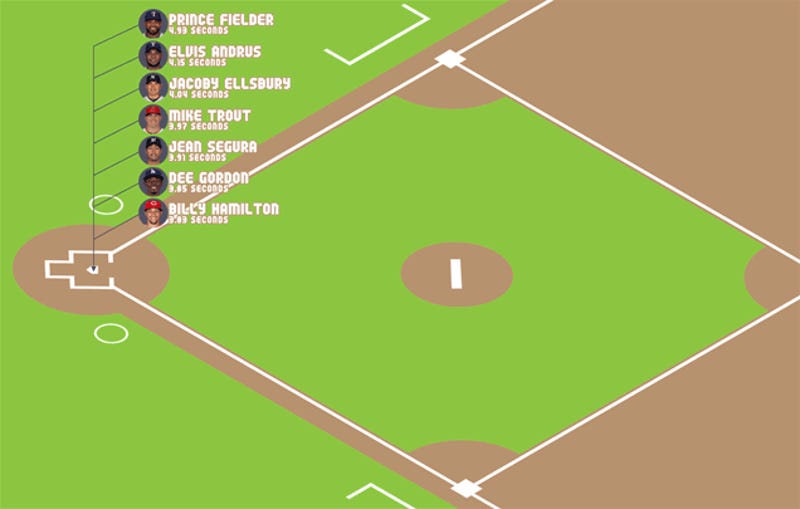 Billy Hamilton is a very fast man, with a penchant for slap hitting and infield singles (a strategy that can lead to some awkward swings). But just how fast is Hamilton down the first base line, and how much of an advantage does he have over other speedy major leaguers?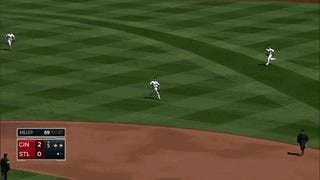 Billy Hamilton, who is just so damn fast, somehow turned a lazy pop fly into short right field into a scoring play during today's game against the Cardinals.
Reds center fielder Billy Hamilton only played in 13 games with the big club after making his major-league debut in September last year, so you might not be very familiar with what kind of player he is. But Hamilton's a full-time starter this year, and last night he made a play that let us all know exactly what Billy…