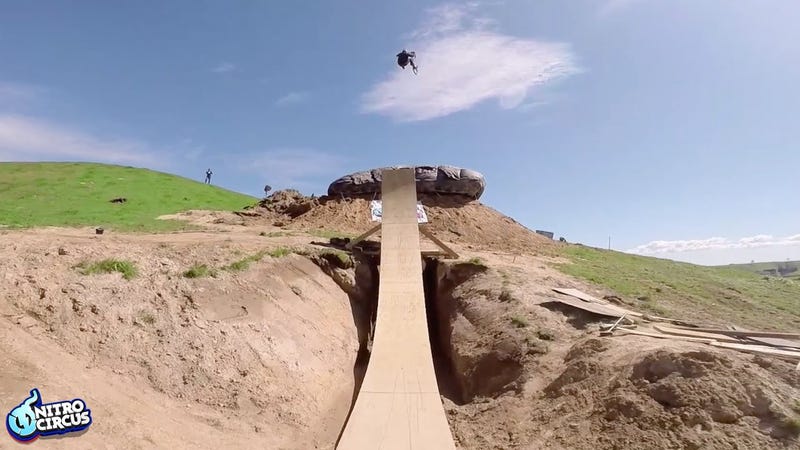 Riders Jed Mildon and James Foster have spent most of the last year competing to become the first to land a quad flip—just four years after Mildon hit the first triple flip. This weekend, Mildon won the race to four, helped in no small part by Foster's separated shoulder and 10 broken ribs suffered in failed attempts.
The above video, taken from the BMX World Championships in Rotterdam over the weekend, just goes to show that the better you are at BMX, the more likely a fellow competitor is to ride over your head.
The tough times for America's Olympic BMX team started before the Games were even underway: star Arielle Martin had to drop out after a devastating crash on the team's last day of training before leaving for London. Martin's replacement, Brooke Crain, didn't fare much better during today's seeding run at the BMX…
Helmets don't work every time you dive headfirst into a large wooden structure. Professional BMX rider and 2012 X Games invitee Tom Dugan found that out the hard way when he attempted a "one-handed no-footed cancan" (a feat where the rider moves both of his feet to one side of the bike, letting go of the handle bars…
This impressive trick from Estonia's Ingvar Neumann seems to officially be called the lateral bike flip, although we've seen it referred to as the "Neu Flip," or, in Neumann's words, the "HD." ("For Heavy Drug, High Definition and Happy Day.") Whatever, it's a kick flip on a freaking bicycle, and it's never been…
Competitive rider/MTV host TJ Lavin was induced into a coma after being thrown from his bike, knocked unconscious and critically injured during a BMX event in Vegas last month. After a month in the hospital, he went home yesterday.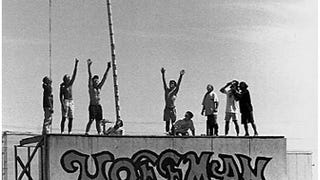 ESPN's latest 30 for 30 documentary about BMX trailblazer Mat Hoffman may have been a well-timed PR play for the Summer X Games, but it was also a bone-crunching reminder of the deadly brutality of extreme obsession.
When Will asked if I was interested in being a guest editor for a day, I said, yes, but only on one condition: I was allowed to do a post about RAD ... the Greatest. Movie. Ever. Unfortunately, for some of you at least, Will told me to go crazy and write whatever the hell I wanted too. Woops!