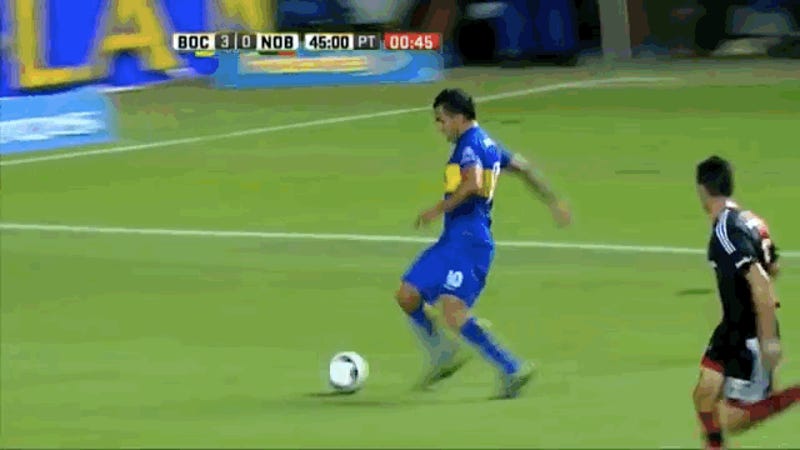 Now this isn't as bad as the last time we saw Carlos Tévez breaking bones on a soccer pitch, seeing as that shin-snapper was on account of a horrible and late tackle while this jaw-smasher looks like a complete accident, but this is a streak Tévez probably doesn't want to extend. Here's the video:
River Plate players were stranded nearly two hours on the pitch at La Bombonera in Buenos Aires after yesterday's Superclásico match in the Copa Libertadores was suspended due to players being attacked by Boca Juniors fans. Here's how police finally got them off the pitch.
Above is a picture of Lorena Sabio and her daughter, wearing a River Plate shirt ahead of the club's match against archrivals Boca Juniors last Thursday. Sometime later that evening, she was in the hospital undergoing a total of 14 operations to deal with the savage beating she claims she endured at the hands of a…
Yesterday was the Superclásico, the big showdown between Buenos Aires sides River Plate and Boca Juniors. As is customary for this derby, there were scores of injuries reported—most of them among stewards in the visiting Boca Juniors' stand. The actions captured in this video, I will never understand—fans savagely…
We've actually been to the Boca Juniors stadium in Buenos Aires, Argentina, and we can vouch: It's a scary place when games aren't going on. (It's the type of area that's charming on one side of the street and has naked children running down the other.) And, it appears, it's a terrible place to get a tattoo.