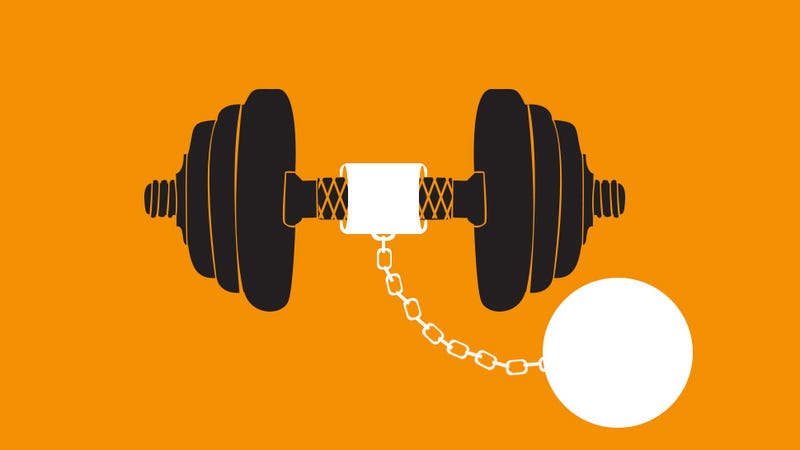 Lifting weights in an American prison means joining a culture unlike any seen in a free-world gym, full of crudely welded pig iron and rust. Men forsake masturbation to improve their bench-press stats and consume cans of Jack Mack, the cheapest tinned fish in the world, along with the filthy broth it's packed in for…
TORONTO—"Dear Toronto Pro Supershow Delegate," read a slip of paper handed to everyone checking in at Toronto's Intercontinental Hotel on Friday. "For your convenience we have 'Special Towels' through our Housekeeping Department. We recommend that these special towels/ linens be used in conjunction with any treatments…
The Arnold Classic, one of the biggest stops on the professional bodybuilding tour, is going on in Columbus, Ohio, this weekend. To mark the occasion, here's "Arnold," by Australian DJ Luke Million, spliced with clips and samples from 1977's Pumping Iron. It's strange and we like it.
The man above is Manfred Hoeberl, a former fixture in the World's Strongest Man competitions they periodically rerun on ESPN2. He was—is?—very, very strong. But he doesn't use your silly, wasteful, boring means to test his strength. Nope. He uses grippers. They're affordable. And certified! Josh Levin explains, on…
Egypt's Moustafa Ismail has now been certified by the world record-recognizin' folks at Guinness as officially having the world's most ginormous guns, measuring some 31 inches around. (That's, like, three inches less than my waist.) The 24-year-old Ismail maintains such musculature by subsisting on a regular regimen…
Last time we checked in on our "nude rampage" file, we were in New Zealand and chatting about Rugby. Today, we find ourselves in sunny California where a 22 year old bodybuilder is facing charges of attempted homicide after he viciously attacked a husband and wife at their home.
In sending along this "video of popular IFBB Pro Figure Competitor living it up in Dallas," tipster Crystal D. wrote, "It's rare to see an IFBB Pro Figure Competitor do anything like this."
This is from Mexico, and the muscly dude is really angry. Beyond that, we don't know anything about this clip. But we think this might be how Miss Mexico just won the Miss Universe pageant.
Last night E:60 aired its segment on body builder Gregg Valentino's ridiculous steroid abuse. It's an old story, but that didn't stop ESPN from airing Valentino's famous arm-burst again. Warning: After-jump footage is gross.