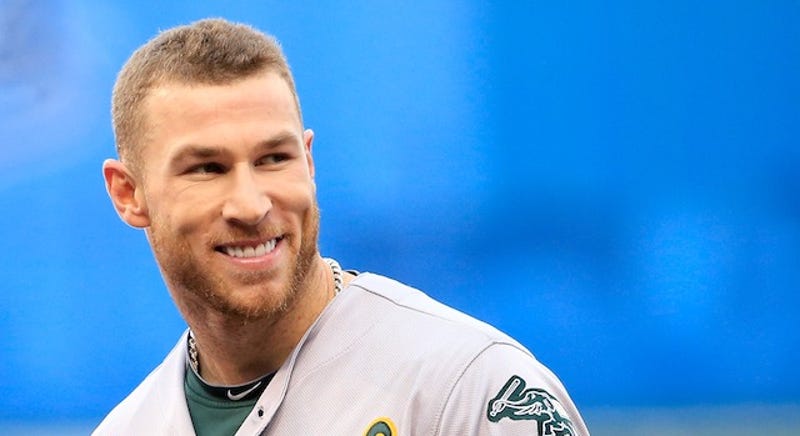 Oakland A's third baseman Brett Lawrie has had a couple of days to cool off after spending a portion of his team's weekend series against the Royals with dodging 100 mph fastballs, but he's still pretty heated about how everything went down in Kansas City, and he's got a particular beef with Royals fans.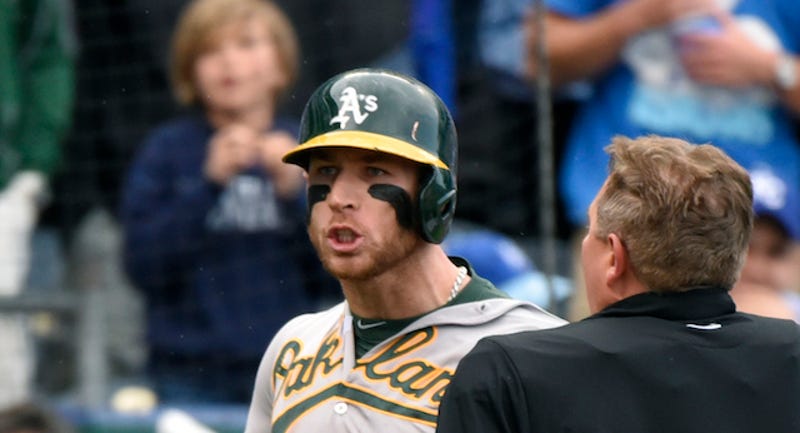 It's a good thing that the Royals-A's series ended yesterday, because if the two teams had to play again today, I fear that A's third baseman Brett Lawrie would end up dead. Yesterday's game brought an end to a three-day saga that featured a possibly dirty slide, an apparent case of mistaken identity, and some truly…
With eight players already on the disabled list—the most recent being slugger Jose Bautista Monday night—the Toronto Blue Jays can ill afford to lose another star to injury. Any presumption of caution, though, was thrown to the wind today as during the Jays' game at Yankee Stadium third baseman Brett Lawrie chased…
In what's turning out to be a bad day for MLB umpires, Bill Miller—behind the plate for tonight's Rays-at-Jays matchup in Toronto—suffered the wrath of Brett Lawrie's helmet after the Blue Jays third baseman took issue with Miller's strike zone.
Today, the Blue Jays traded away starting pitcher Shawn Marcum for the Brewers' top minor league prospect, second baseman Brett Lawrie. Brett is 20 years old and is now a major league baseball player. Brett should figure out Facebook's privacy settings.