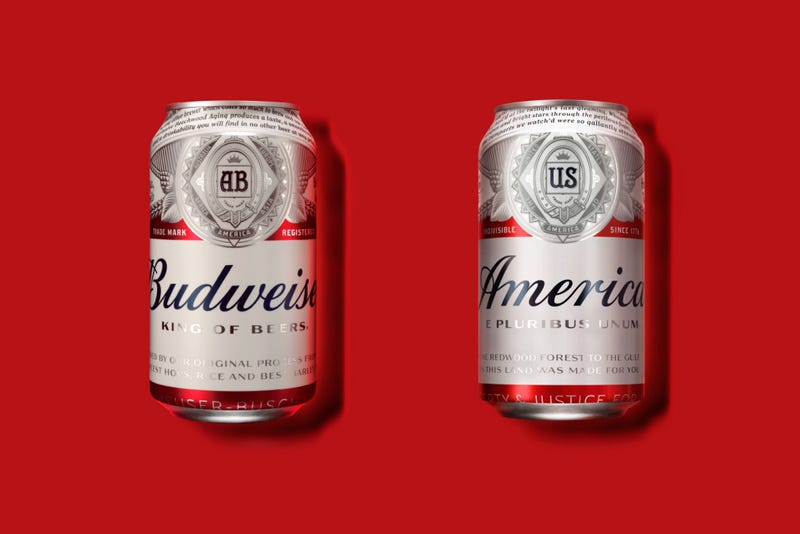 When you go to pluck a Budweiser from a cooler anytime between May 23 and the November election, it will plainly read "America," as if brewed from our very amber waves of grain. (Though their site informs us that they borrow some of Canada's barley waves too.) This is great news for anyone looking to get their…
Roger Goodell banned NFL players from endorsing alcohol products almost a decade ago, so hearing Peyton Manning speak proudly of his thirst for a third-rate Belgian lager after winning tonight's Super Bowl might have raised your eyebrows. But it's not even the first time Peyton Manning has mentioned the brand; he did…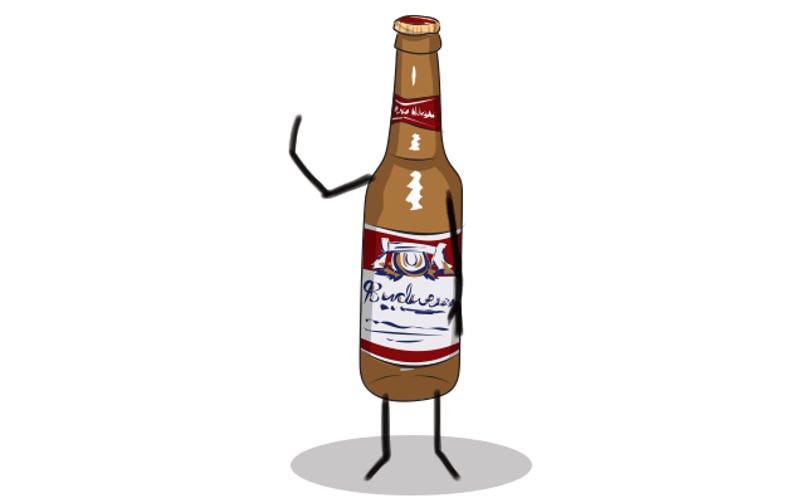 Handsome and tasteful beer aficionados like ourselves rarely have nice things to say about Budweiser, for the very good reason that it sucks. However! Even sucky beer is pretty good. (Unless you're talking about Heineken, and why would you?) Plus, qualitative sins of the flagship product aside, Anheuser-Busch has made…
When Last Week Tonight host John Oliver pledged last week to consume a variety of McDonald's, Budweiser, and Adidas products if those brands made Sepp Blatter go away, nobody imagined he'd have to make good so quickly. But make good he did, last night—though not before describing Bud Light Lime as tasting like "the…
The 2022 Qatar World Cup will be brought to you by Coca-Cola on the backs of slave workers, many of whom hail from Nepal. These workers live in filth and work in terrifyingly dangerous conditions; their efforts to build the McDonald's-funded event will result in one dead worker for every 90 seconds of every…
My kid fell down the other day. She said she did, anyway. I didn't actually see it happen. Sure, I'm skeptical—the kid's a liar. Say, ask her what her favorite snack is. Did she say blueberries again? Well, she's never eaten a blueberry in her damn life. A blueberry might as well be a charm quark for all she knows…
Budweiser, looking to capitalize on the invaluable #branding opportunity presented to them yesterday by Peyton Manning, sent out the brain dead tweet above earlier this morning. It's been deleted, but we want it to live forever via this screen shot. This is why we need to kill all of the brands.
Monday marks a holiday that in Canada is known as Thanksgiving. Any American will recognize the basic outlines of the day: Get together with friends and family and eat until you can compare stretchmarks and then succumb to naps. That doesn't mean it's the same holiday. Care to (U) guess (S) which (A) is superior?
Fear not, denizens of Redbird Nation. Your pilot may have hung up the satin jacket for the greener pastures of the TV studio, but there will forever be a La Russa roaming the fields of St. Louis, pooping in the grass.