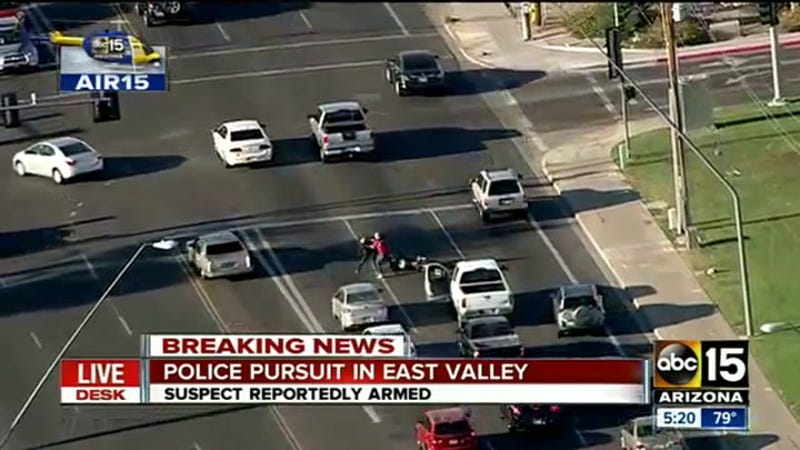 Here's a gent leading cops on a police chase who can be seen hopping out of his truck, attacking a dude on a motorcycle, failing to abscond with said motorcycle, and then getting back in his truck and speeding away. You can keep up with the chase here, at KNXV.
L.A. cops have been chasing a Prius for more than an two hours in an attempt to arrest the man they believe stole the very taxicab he's driving. (As might be expected given the auto model, it's a slow-speed chase.) The driver/alleged armed robber has been driving through neighborhoods as kids get out of school,…
A man police say is suspected of kidnapping led Los Angeles officers on a chase through south L.A. before stepping out of his car and firing a handgun at cops—before taking a barrage of return fire and seeking cover. All four Los Angeles major network affiliates covered the battle live—despite policies that recommend…
Television viewers watching a Los Angeles-area police chase got an added bonus today when the fleeing suspect drove past a parking lot in which dudes were beating each other up. No, the chase did not happen in Temecula.