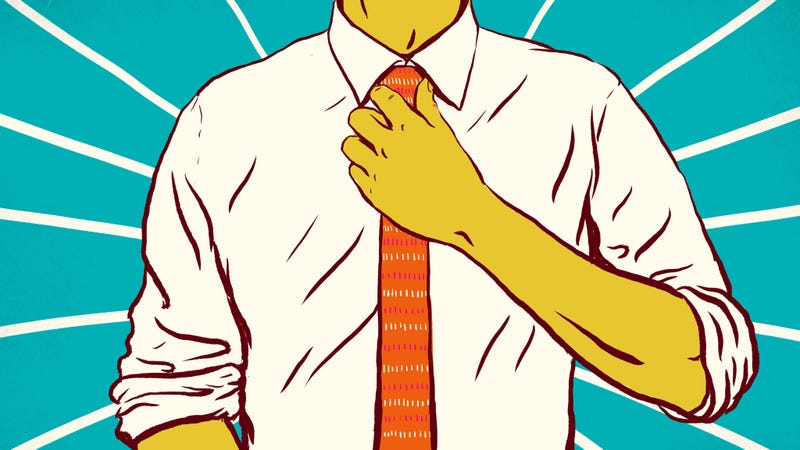 The tie gets a bad rep. It's associated with board rooms and formality and the type of office job that requires navigating a dull grey labyrinth of cubicles. There's a reason that the phrase "loosening one's tie" exists, and why it's shorthand for relaxing and having a good time. Ties are symbolic of all that is…
Who was it that first said, "It takes a lot of money to look this cheap?" Well, according to Bieber Clothing Tumblr, a site for teens dedicated to fashion worn by this particular emotional teen, Justin Bieber spent $600 on the following sweatshirt; one that looks like something he picked up at Goodwill to bedazzle in…
Good news, everyone: Old Navy has launched a line that caters to blogging scum so you don't have to deal with any pesky browsing to get the latest... writer fashion. Blogger looks, baby!
The college I attended had a six-week winter break, from Thanksgiving until New Year's. During my first winter back home I decided to get a job, as my high school friends would only be home for a few days at Thanksgiving and not again until Christmas. There are many places that hire temp workers for the holiday rush,…
The Associated Press reports that the dry-goods sales-and-marketing company Nike has provoked a reaction by selling t-shirts designed to provoke a reaction. The shirts include "the phrases 'Dope,' 'Get High' and 'Ride Pipe,'" the AP reports.
We are just a few weeks away from the unusually early start of Hanukkah, and we ask: What do you get the Jewish sports fan who has it all? (That is to say, "control of the media.") How about pro sports memorabilia in Hebrew?