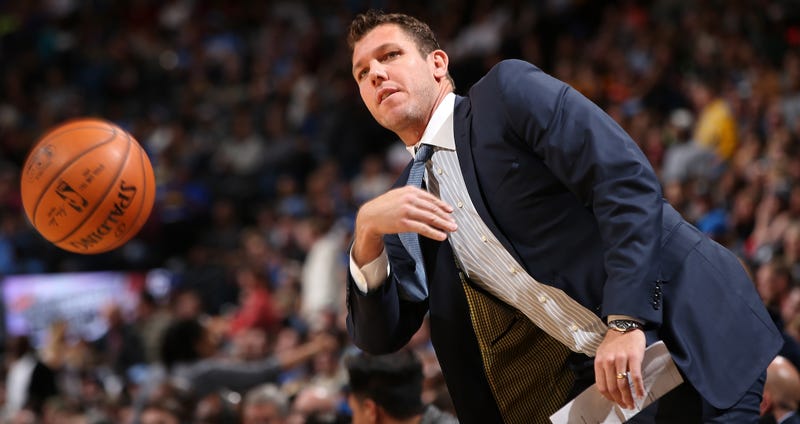 The Los Angeles Lakers have hired former Lakers player and current top Golden State Warriors assistant Luke Walton as their next head coach, the team announced tonight.
According to ESPN's Adam Schefter, the San Francisco 49ers are about to make defensive line coach Jim Tomsula the new head coach of the team. Feel free to pretend like you know all about Jim Tomsula and are therefore capable of determining whether this is a good or bad move.
Sunderland manager Paolo "I'm Not A Fascist" Di Canio was fired on Sunday, just 13 games into his first coaching job in the Premier League. He went out with a bang, though, as he engaged in a very odd confrontation with Sunderland fans after a 3-0 loss to West Brom on Saturday.
Rutgers gave athletic director Tim Pernetti the boot on Friday after Mike "50 Hot Ones Comin' At Ya!" Rice was shitcanned for turning basketball practice into his own dodgeball refresher course. But because the only thing he did that was truly anathema to the big-time sports hivemind was to get caught, Rice remains…
Yesterday we lauded San Diego State's Rocky Long for potentially eschewing the kick (field goals or punts) in fourth-down situations, a strategic move that's become something of a totem in the advanced football stats discussion. Today, kind of the opposite: it seems college coaches are lining up to imitate the…