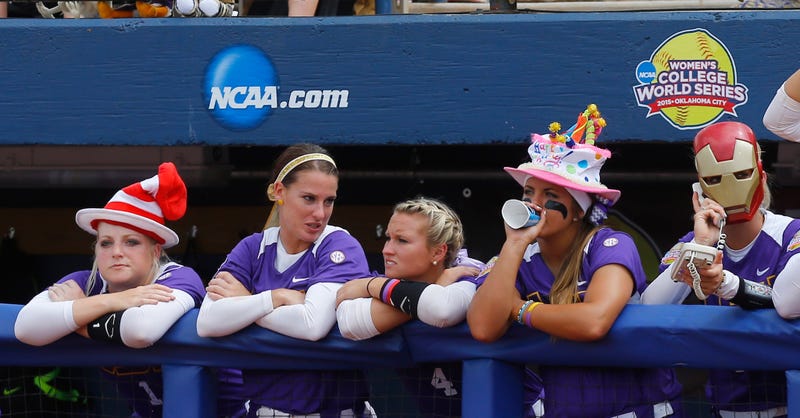 The College Softball World Series is coming up in two weeks, and thanks to a new NCAA initiative, it'll be a lot less fun than last year. Regional tournaments open this weekend, and the NCAA has decided that they will crack down and enforce an arcane rule against props in the dugout starting with this first round of…
The fourteenth-ranked Missouri softball team is playing today's game against South Carolina under protest after players claim an "unjust investigation" is taking place against the program.
Three former women's coaches at the University of Minnesota Duluth sued the state's university system in federal court today, all saying they were victims of discrimination while working for the university. In the lawsuit, each woman outlines her own story and the various ways in which she was harassed, excluded, and…
A second former softball player has sued St. Joseph's University and its softball team coach, Terri Adams, saying she was forced to endure hazing and was threatened when members of the team believed she was the source of a media report about it. The lawsuit was filed earlier this month in federal court, 16 days after …
Georgia Tech's Alysha Rudnik hit the ball over the fence to lead off yesterday's third inning. But BC senior centerfielder Maria Pandolfo jumped and lunged over the fence to take away her certain homer, startling even the person who had been taking video just a few feet away.
Sweet Christ, when Baylor freshman catcher Clare Hosack fouled a softball into her own face yesterday, it looked as if she was bleeding from the eye socket. H/T to Bob's Blitz for sending this along.
Fresh off winning an Atlantic Sun conference championship, the Lipscomb Lady Bisons debuted a coordinated dance routine. Unfortunately, it brought them neither the replenishing rains that would ensure a bountiful harvest nor a Women's College World Series title.
This occurred Saturday, but women's softball news tends to travel slowly, if at all. In an amazing display of sportsmanship, some Central Washington University players helped a Western Oregon opponent round the bases to complete a home run after the batter had injured her knee. This also once happened to me in…
Burnt Orange Nation ran an interview with former Texas softball pitcher Cat Osterman on Monday, at the end of which Osterman was asked to play a little word association (a recurring BON interview theme). While obviously a talented hurler, Osterman sadly bobbled this assignment. Instead of shooting back with the first…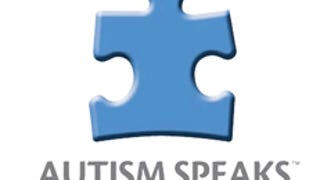 1:00, NBC. Tennis. French Open.
1:00, CBS. Track and Field. Reebok Grand Prix.
1:00, ESPN. College Softball.
1:00, FOX. NASCAR. Nextel Cup. Autism Speaks 400.
2:00, TBS. MLB. Atlanta Braves @ Chicago Cubs.
2:30, CBS. PGA Golf. Memorial Tournament, Final Round.
3:30, ESPN. College Softball.
3:00, Fox Soccer. Boca…