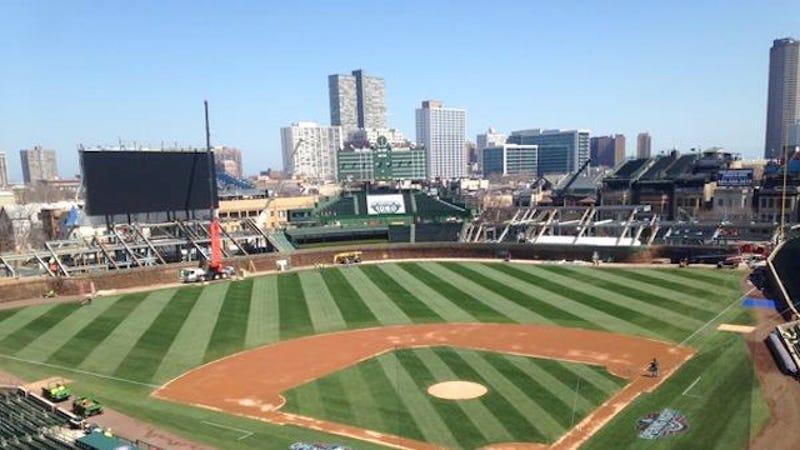 It's three days until opening night, and Wrigley Field is finally starting to look like a real ballpark again. Haha, just kidding!
We asked readers to send us recent photos of the ongoing construction at Wrigley Field, which is all fucked up. We got a lot of pictures from readers that were taken yesterday. This is what Wrigley looked like, 10 days out from opening night.
Sochi's in bad shape. With two weeks to go before the most expensive Olympic Games ever, the sleepy city on the Black Sea sort of looks like a giant garbage dump. All it needs now is a giant torch to start a giant tire fire.
Yes, yes, another redesign, but we don't think it's too bad, actually. That little Top Stories box up top is actually somewhat helpful and convenient. We're not sold on the comment font being so small, but we don't have the complaints we did last time. Your thoughts? Let us know.