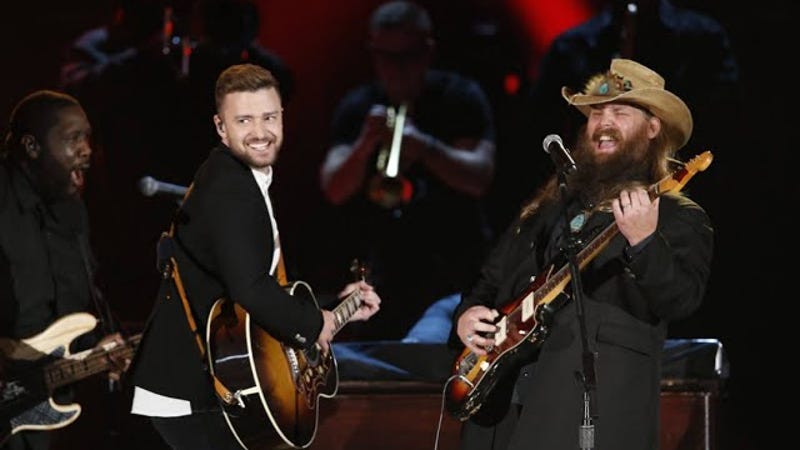 So the 49th-annual Country Music Association Awards—the Grammys for people who hate ObamaCare, basically—went down last night, and the guy in this video won all the important ones. (Not Justin Timberlake; the other one, the burly, hirsute fella who looks like an extra in that new movie where Leonardo DiCaprio sleeps…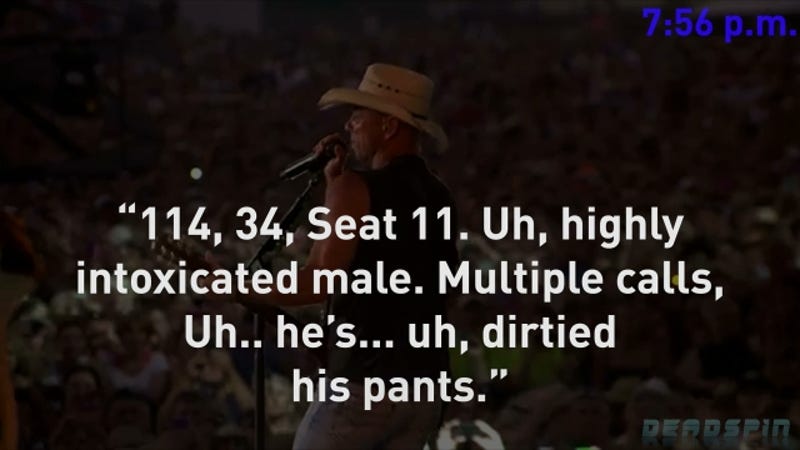 Cops arrested 22 people at Kenny Chesney's Saturday concert at Lambeau Field in Green Bay, and dozens others were ejected for misbehaviors police attribute entirely to alcohol. At one point, cops were so overwhelmed by miscreants that they momentarily lost track of exactly how many troublemakers had been booked for…
And it's...not terrible? I honestly have no idea. Listening to country music is a lot like drinking fancy wine for me—I get drunk and regret everything—but I think this song of John Daly's here is not terrible. It's called Hit It Hard and it sounds like Bon Jovi with a splash of what I believe pop country music to be.
You approach a Miranda Lambert song called "Automatic" with certain expectations—by not approaching it at all, really, instead crouching behind a desk, or a wall, or a Camaro, or something, braced for a cleansing, delightful hail of epithets and flames and bullets. She's a Texan country superstar whose first big song…
Lost in the bedlam that has overtaken my hometown over the Titans 9-0 start and Kerry Collins becoming an MVP candidate is this fact: Kerry Collins has written a country song. Which is entertaining on several levels, but not nearly as entertaining as the title: "It's Not Hard to Be Happy When I'm Looking at You."…

Some kind of incident involving an all-terrain vehicle, Pac-Man Jones, and his neighbor, country music legend George Jones, has forged a friendship between Pac-Man and George (no relation). I expect them to release an album together very soon.
I repeat, Pac-Man is not going to shoot and kill George Jones. George…