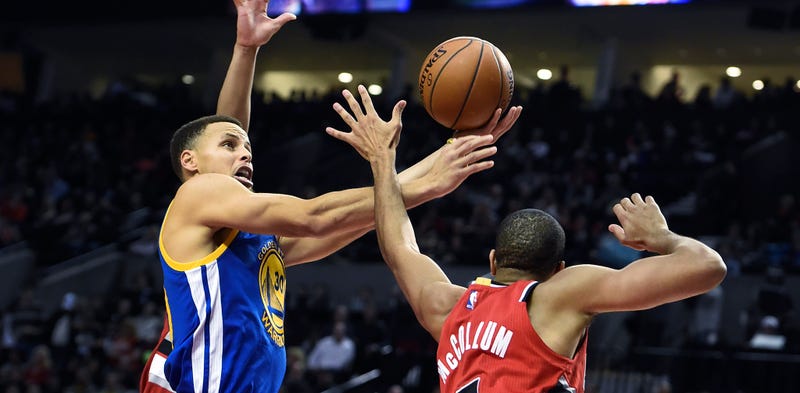 Portland actually filed their paperwork correctly and had C.J. McCollum around for last night's game against the Warriors, but, yeah, no, Golden State rolled easily. That's thoroughly unsurprising, but this cool little alley-oop from Steph Curry to Andrew Bogut kind of was.
I've been watching this on loop for a good 10 minutes, and I just now noticed that while Damian Lillard is just hanging out, probably trying to figure out if he's somehow gained the ability to freeze time, Wes Matthews is also wide fucking open in the corner. Lillard could have said, "No, this wide-open three that…
This is heartbreaking and absolutely hilarious. These guys are so fired up for the Chandler Parsons shot that gave Houston the momentary lead in last night's game that it makes the reference-room silence after the Lillard buzzer-beater devastatingly funny. Unless you're a Rockets fan, obviously.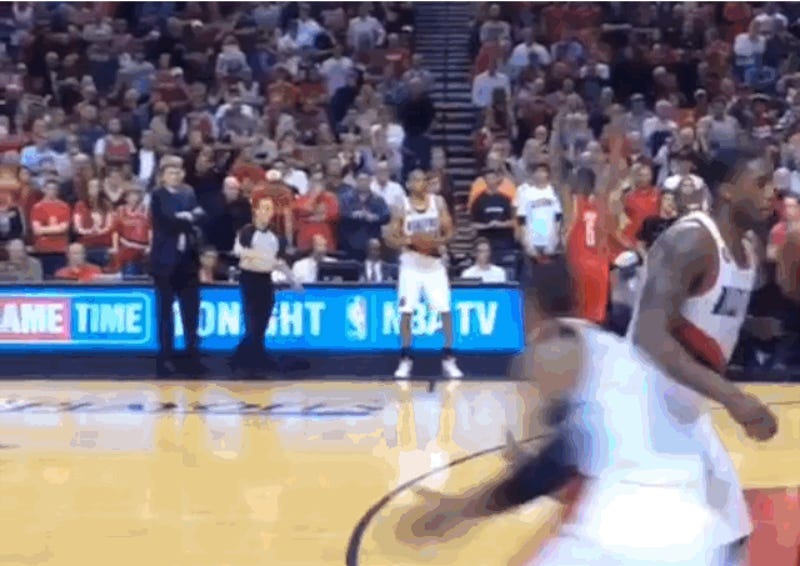 This Vine is awesome. It's a court-level view of Damian Lillard curling around a screen, clapping for the ball, and sinking the game-winning buzzer-beater from behind the arc against Houston last night. Everything about it is perfect. The angle, the clapping, the shot, the buzzer and mostly, the crowd reaction. Be… ESPN's Marc Stein has the scoop on which six players will be competing in this year's dunk contest, and it's actually a pretty strong field. Paul George, John Wall, Damian Lillard, Harrison Barnes, Terrence Ross, and Ben McLemore will be this year's competitors.