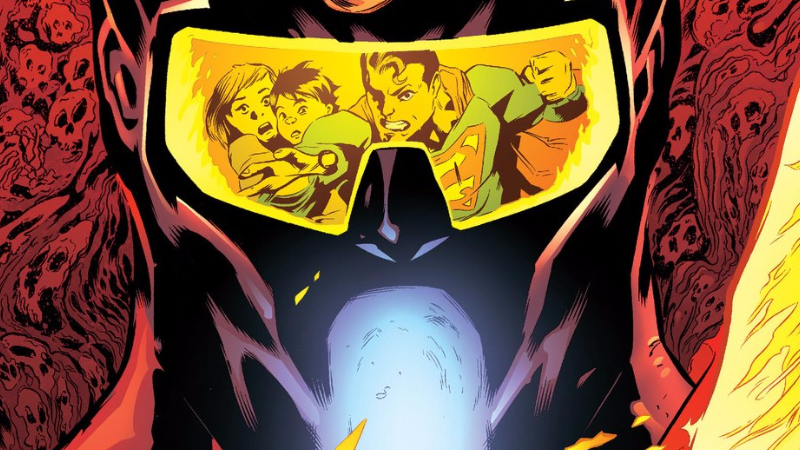 Apparently not everyone has gotten the memo that hope and love have returned to the DC universe.
If you're a fan of classic DC comics, then it's probably the artwork of the '80s that is burned into your memory—more specifically it might be the art featured in the rare, never-released-for-sale 1982 style guide. While bits and pieces have made their way online in the past, we've never had a chance to see the…
From The Dark Knight Returns to the recent trailer for Batman v. Superman to even the latest comics, Batman has a long history of evening the odds through a power suit. Here's the complete rundown of all the how and whys in those times Batman has had to upgrade to power armor.

Superhero comics are full of death-defying action... that sometimes results in actual death. And for every epic, brilliant final stand, there's a death that's less than satisfying. There are plenty of candidates for the worst superhero and villain deaths of all time. But here are the 10 stupidest ways that…
Batgirl has been in the media for all the wrong reasons recently — but this is nothing new. The iconic heroine has long been a source of controversy for DC, thanks to a series of strange decisions. Here's the story of DC's Batgirls, and the controversies that have come to define them.
A 22-year-old substitute teacher was arrested and charged after she allegedly performed oral sex on a 17-year-old high school football player during an Oct. 17 pep rally. The player also reportedly asked her to perform "sex acts" as many times as his jersey number. (The jersey number wasn't specified.)
Everybody obsesses about the Joker and the Green Goblin because they're ultra-famous — but sometimes the smartest villain is the one who flies beneath the radar. And some of the cleverest villains just didn't get the benefit of a big franchise. Here are 10 lesser-known villains who could outthink the famous…