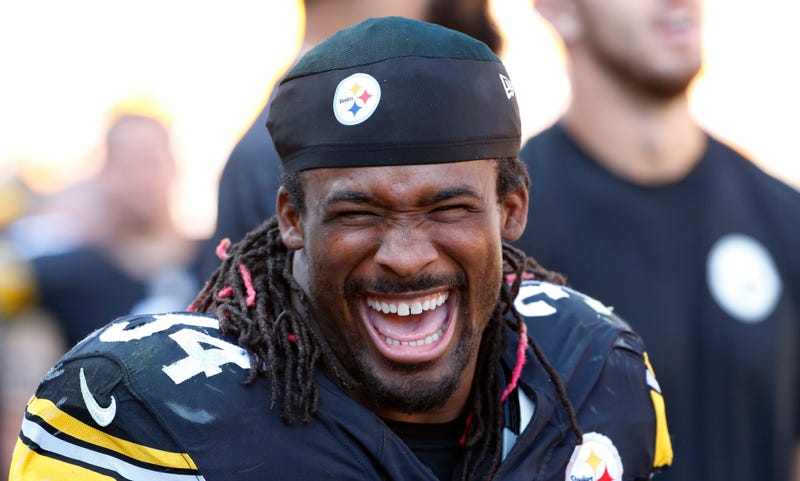 Today is the day when everyone is supposed to shower Peyton Manning with praise. That's all fine and good, but I'm personally glad that DeAngelo Williams is here to balance things out with some raw pettiness (especially since much of it comes at the expense of Pete Prisco, wearer of weird shorts).

Pittsburgh Steelers running back DeAngelo Williams has an incredibly personal connection to the cause of breast cancer awareness. Four of his aunts died of breast cancer, and last year, so did his mother, Sandra Hill. Williams has dyed his hair pink, painted his toenails, and written about his family's history of…
The Ravens and Panthers play this Sunday, which means that Ravens receiver Steve Smith, who was released by the Panthers in the offseason, will be facing his old team for the first time. If you know anything about Steve Smith, you shouldn't be surprised to learn that he started his shit-talking early.
Panthers running back DeAngelo Williams had a disappointing game on Sunday, carrying the ball six times for six yards and fumbling once. Overall, it has not been a good season for Williams (Week 1 line: six rushes for a loss of one yard and one catch for five yards), and it didn't make him feel better when irate…