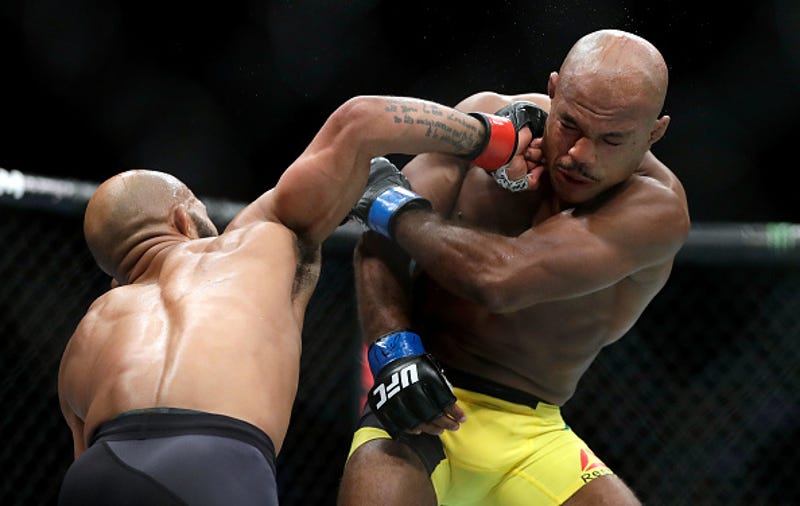 Over the weekend, we were treated to a UFC event light on pretense and heavy on action. The best fought the best, or at least the best available. Hardly anybody beefed. Demetrious "Mighty Mouse" Johnson fought a perfect fight. Refreshing as the event was, however, it felt like an island surrounded by bullshit-strewn…
It's been a few days since UFC 197, but discussion rages on. Mainly, everyone's talking about Jon Jones, who returned after a year of atonement for actual crimes, and Conor McGregor, who didn't even fight at UFC 197. Flyweight champion Demetrious "Mighty Mouse" Johnson is once again getting the shaft.

Demetrious "Mighty Mouse" Johnson is the UFC's flyweight champion and arguably one of the greatest fighters on Earth. He blends speed and technique in ways that'll make your eyes say, "huminahuminahwhaat?" Naturally, he wants to play video games for a living.

There is an Ultimate Fighting Championship card scheduled for this Saturday, like many—probably too many—other recent Saturdays. What makes this one special is that it will be capped off by a main event of the highest caliber, with a dominant champion facing a threatening, wildly athletic challenger in a rematch of a…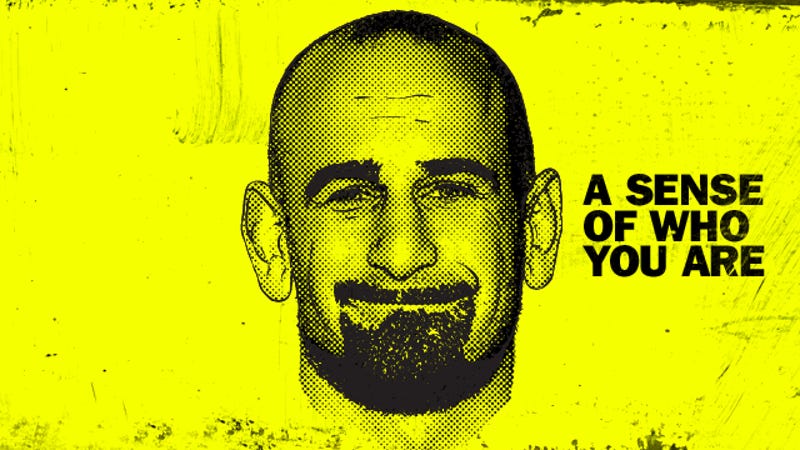 Last year, we spent a week with Greg Jackson, a top fight trainer, as he and his team prepared four athletes to compete in the Ultimate Fighting Championship. We were granted unusual behind-the-scenes access so that we could answer a fairly straightforward question: Just what does a great coach do, and why does it…
One of the best things about fighting today is that it's fairly free of bullshit. The sport is beneath the notice of the big-time mythmakers, and its own media hustlers are too inept for their godding up to have any real effect, so a fight is rarely about anything so simple as redemption or salvation or whatever…
Cruz, UFC's bantamweight champion, broke his right hand en route to earning a unanimous decision against Demetrious Johnson on Oct. 1. He finally got around to having surgery on the hand this week, and our stomachs are all grateful to him for posting what it looked like the following day on Twitter. [Cagewriter]