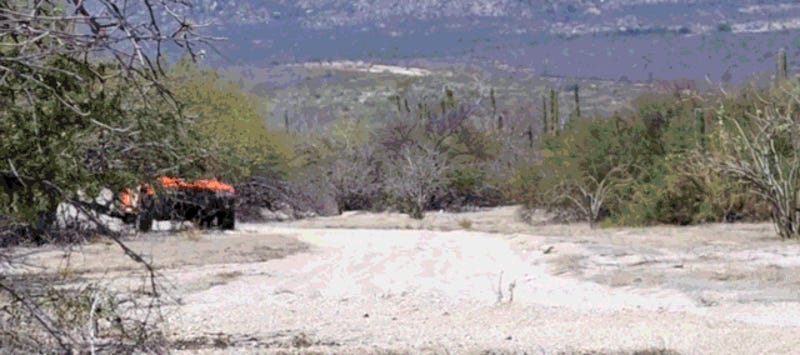 The film Dust To Glory captures the fierce competition of the high-stakes Baja 1000 desert race. But there's another amazing event that runs down the peninsula every year: the NORRA Mexican 1000. We tagged along to shoot this video and show you why it's called "a high-horsepower conga line to the finish."
How freaking fierce is this 2015 Mint 400 crash!? A Class 1 buggy came off a big bump right next to the Vest Racing trophy truck, slamming it with just the right force and angle to send it careening into next week. Photog Eric Minks was perfectly positioned to shoot a whole roll of the action.
A spectator at this year's San Felipe 250 reckoned it was worth the risk of stepping in front of a racing vehicle running full-noise for an epic profile picture. This video captures one seriously ass-clenching close call.