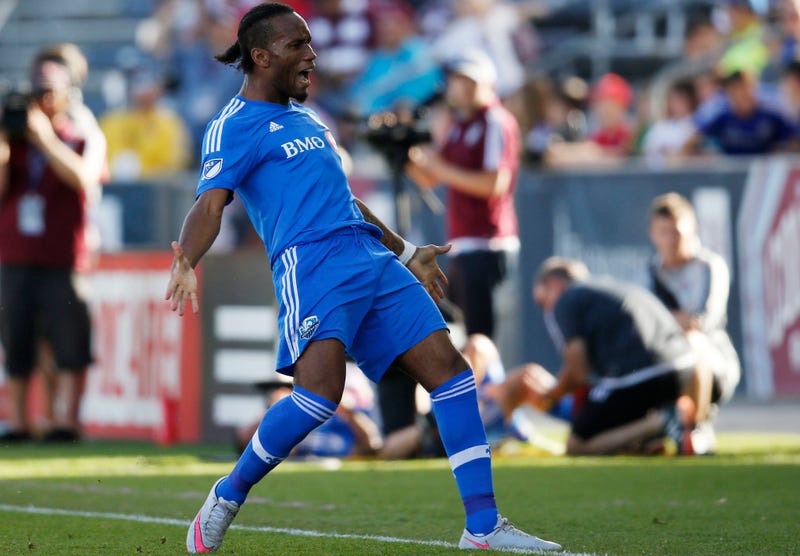 Didier Drogba, one of our favorite players over the years who's nonetheless closer to middle age than the middle of his playing prime, gave some of the gentle yet unambiguous real talk that former European stars cashing checks in MLS are prone to hand down from time to time. Surprise surprise, he doesn't think the…
I don't know what's more endearing: the way Didier Drogba coaxes these Montreal Impact academy kids into an impromptu dance circle, or the way the kids take to it with such gusto. Drogba may well have found his second calling.

Didier Drogba announced today's match against Sunderland would be his last in a Chelsea uniform. After suffering an early "injury," the Ivorian earned a hero's treatment as his teammates lifted him up to carry him off the pitch.
Update: As a commenter points out, it looks like the Drogba in the video Didier's brother, not the man himself. Sorry for the mix-up.
Christmas is here, apparently. We, however, are at work, blogging away, and as such, we were a bit ambivalent about the holiday, and the holiday season as a whole. But then we saw this video of Galatasaray and Ivory Coast superstar Didier Drogba making the days of a roomful of little Turkish children, and damned if we…
Galatasaray's Didier Drogba faced your typical Euro-flavor of racism during this past weekend's derby match against Fenerbahce: monkey noises, bananas on the pitch, et cetera. In response, Drogba's teammates are pledging to wear blackface in their next match as a token of solidarity toward him and fellow players of…
If Drogba plays, this might be the best game of we've had so far. If he doesn't, expect Cristiano Ronaldo's preening to be even more insufferable.