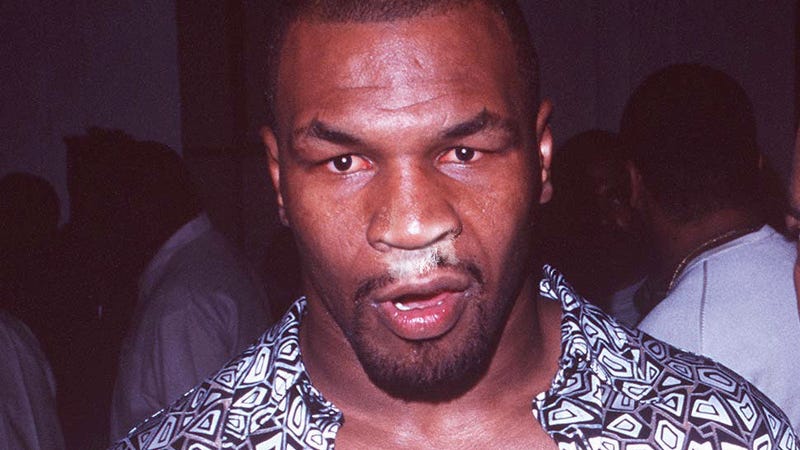 Inspired by former Mizzou linebacker and current boxer Ryan Coyne's acrimonious business relationship with Don King, St. Louis's River Front Times recently caught up with the American legend and Prince Hall Freemason, insofar as you can catch up with someone that refuses to talk to you. As it turns out, Don King is…
Wordsmith and bombast aficionado Don King made an appearance in Corpus Christi yesterday to promote a bout this weekend in Texas' City by the Sea, and delivered a rambling lecture that the Corpus Christi Caller-Times says drew gasps from the audience.
Having tired of fighting Mike Tyson and Lennox Lewis in court, Don King has set his sights on a new opponent – Delia Esquilín-Mendoza, the owner of a taco shop in Puerto Rico. On March 1 2003, Delia's Tacos intercepted a closed-circuit transmission of the Roy Jones Jr.- Jon Ruiz fight and deprived King of roughly zero…

Show of hands: Is anyone still interested in the boxers-shouting-at-each-other-and-then-it-nearly-comes-to-blows-at-the-press-conference routine? The last time that was fresh, we think, was when Max Baer insulted Jim Braddock's wife in 1938. But they continue to do it, for some reason. The latest example came on…
This is the first correction I've had to post here. It's a little bit of a landmark for me, so I'm kind of proud, though it's probably best if it doesn't become a trend.
So there you go... and with it comes an admission from me that I have not followed the Ruiz/Valuev/Don King love triangle as closely as I should…
Resident nerdy professor ESPN ombudsman George Solomon filed his newest impotent you-darned-kids column on Saturday, and, as usual, we imagine ESPN brass reading it, shaking their heada, chuckling, then tossing another few more Indonesian children on the fire. (It's gonna get cold in Bristol soon; it's the middle of…