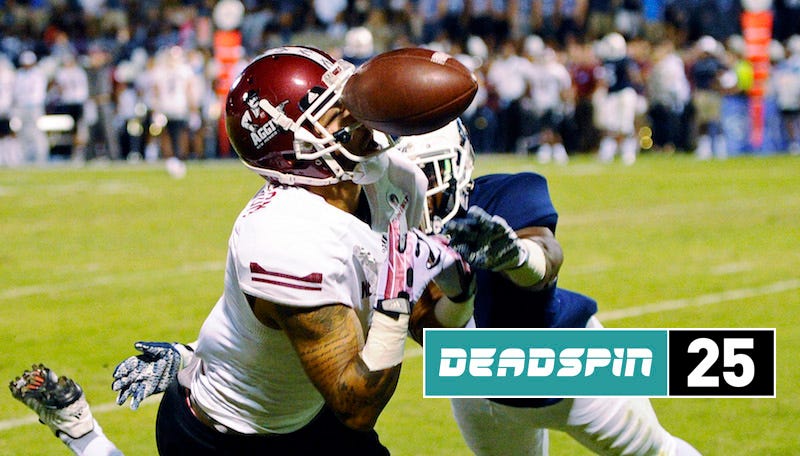 Welcome to the Deadspin 25, a college football poll that strives to be more democratic and less useless than every other preseason poll. Leading up to the college football season kickoff, we will give you previews of the 25 teams that you, the readers, voted to be most worthy of writing about. Now, No. 9 New Mexico…
Buccaneers running back Doug Martin is commonly known as "Muscle Hamster," but he really hates that nickname. We've covered this before. This week, Martin revived his plea to give him any other nickname. That's not how it works.
Poor Doug Martin finds himself in the unenviable position of owning a very unique nickname that everyone else seems to enjoy, but that he himself despises. Martin started his Stop Calling Me "Muscle Hamster" campaign years ago, and God bless him, he's still going strong.
Every morning, the fine folks at Sports Radio Interviews sift through the a.m. drive-time chatter to bring you the best interviews with coaches, players, and personalities across the sports landscape. Today: The Bucs rookie has a plea.
His four touchdowns sets a Tampa Bay Bucs franchise record, his 250 yards made him tied for number ten on the all-time single game rushing yards list, his three touchdown runs for 45 yards or more-he went for 70, 63 and 45-made him the first ever to accomplish that feat in a game. And the runs were, as you might…