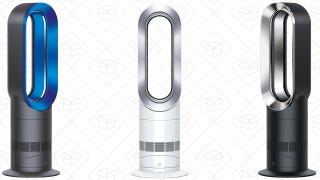 If you don't mind refurbished, and you shouldn't, Dyson's AM09 Fan Heaters are priced to move air at $220 today only. Three colors available.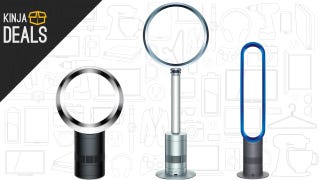 Dyson dominated your nominations for best vacuum cleaner, and their popular DC34 handheld is marked down to an all-time low price right now on Amazon. This isn't going to replace your stick vac, but for vacuuming furniture, raised surfaces, tight corners, and your car, it's tough to beat. [Dyson DC34, $130]
The Dyson DC35 transforms from a compact-but-powerful hand vacuum into a full length stick vac in seconds, and is of course completely cordless too. Dyson dominated the nominations for your favorite vacuum, and today's price is about $40-$50 less than usual. [Dyson DC35, $175]
On Monday we asked you for your pick for Best Vacuum, and we've sucked up your long list of nominations to find the top five. Read about them and then cast your vote in the poll below.