FAIL: "In Their First Game After the Break, the Knicks Fail at Everything.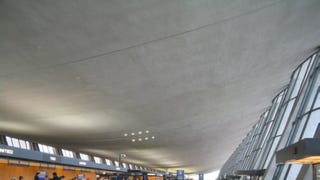 Funny story: I got to the airport this morning to fly to Minnesota (to cover tonight's game for you, esteemed reader), only to find out Gawker booked my flight for eight days from now. NIBBLES! »10/05/09 11:30am10/05/09 11:30am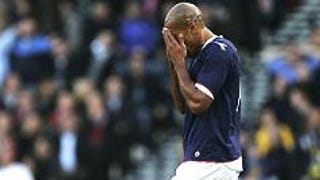 First-time Scotland national team player Chris Iwelumo choked on an open net in World Cup qualifying yesterday. The 30-year-old received "a perfect ball across the face of goal to Iwelumo just a few yards out with the net gaping."
It was a nightmare start to an international career which had been a long time coming…
»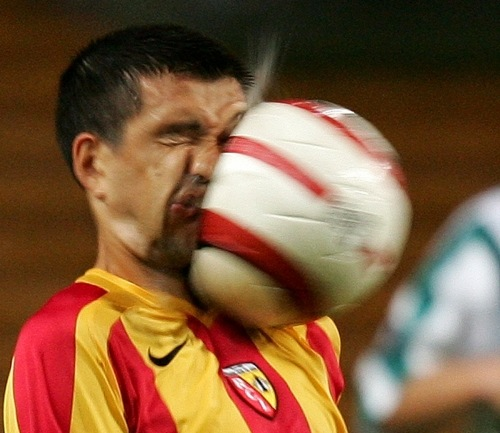 I love this photo with every fiber of my being. Thank you, Meaningful Collateral, for making this day complete. However, there is also a rather amusing post that goes with it. For all of you job seekers out there: Your long search is over! Details follow: »2/28/08 6:50pm2/28/08 6:50pm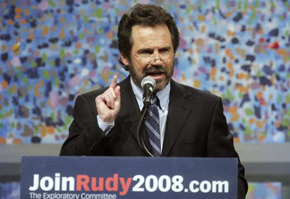 There's nothing sadder than a big blank space where your cable show's programming schedule used to be. Exactly what fate has befallen Sports Unfiltered with Dennis Miller, the Versus series that made America fall in love with elephant polo references once again? It's a mystery (for some reason, Versus isn't returning… »2/12/08 3:00pm2/12/08 3:00pm