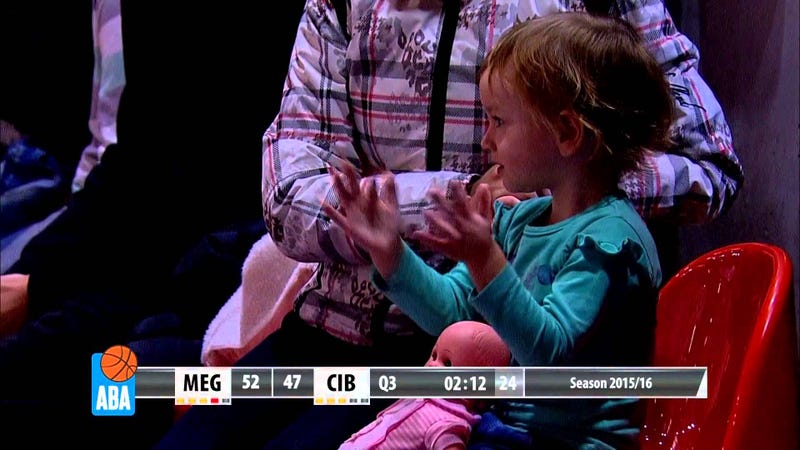 This here is Timothé Luwawu-Cabarrot, a 20-year-old French player currently with Mega Leks of the Adriatic League. He was going to enter the 2015 NBA Draft, but decided to go play for Mega Leks instead. DraftExpress' draft profile compares him to classic 3-and-D type wings like Danny Green and Thabo Sefolosha, and has…
We like pool dunks. This one, orchestrated by the Euroleague, may not be the most complicated one we've ever seen, but it is certainly the most polished. It also incorporates a water jet pack, so it's got that going for it.
Meet Drew Gordon, an American-born basketball player currently plying his trade in the Euroleague. Based on what transpires in the video above, Mr. Gordon is either one of the most shameless floppers we've ever seen, or he is being harassed by a violent poltergeist. Regardless, we hope his neck is OK.