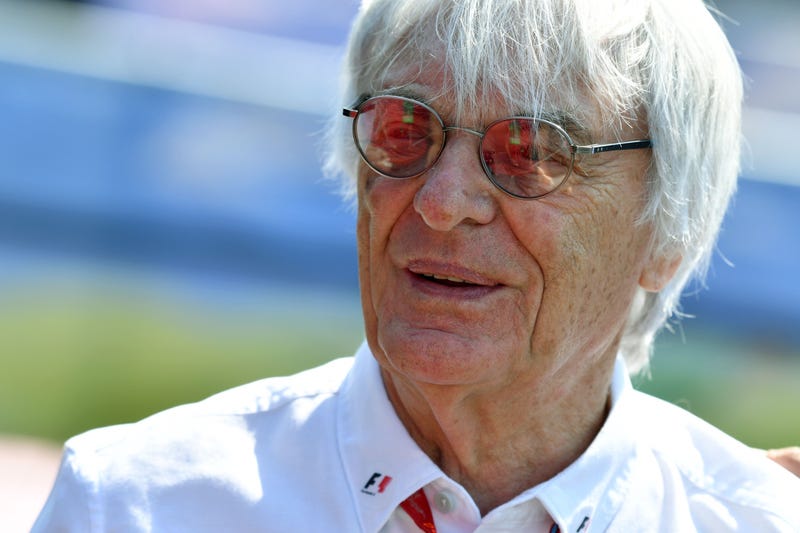 Bernie Ecclestone's mother-in-law Aparecida Schunck was rescued Sunday after being reportedly abducted at knife-point in Brazil for a ransom of $37.5 million. Police have arrested two of the kidnappers and have now reportedly detained a helicopter pilot close to Ecclestone.
Formula 1 boss Bernie Ecclestone's mother-in-law has reportedly been kidnapped in Brazil and held for a ransom demand of roughly $36.5 million, according to Brazilian magazine Veja.

In response to a rules breach by Nico Rosberg and his team at the British Grand Prix, Formula One did the least logical thing they could—make even more rules, which four-time champion Sebastian Vettel reportedly called "bullshit." For the sake of foul language in the cockpit, let's hope he didn't say it on the radio.
Michael Schumacher is in critical condition after he suffered a traumatic head injury yesterday while skiing in the French Alps. He's currently being treated at Grenoble University Hospital Center, but doctors said today that it's still too early to tell if Schumacher will survive, or what the extent of his brain…
Lewis Hamilton took third place in this year's Malaysian Grand Prix—though not without some intra-team controversy—despite a pretty hilarious pit stop, as pit stops go. Over the summer, Hamilton switched from the McLaren racing team to Mercedes and for his first tire change at Malaysia, he tried to pit at his old home
In 2001 both of CART and F1 driver Alex Zanardi's legs were sheared off in this violent crash. He would drive again, and win, but in 2007 he made the decision to reinvent himself as a para-cyclist.
To do some press for the debut of a New Jersey F1 race (which probably won't happen in 2013, as was planned) Red Bull Racing sent David Coulthard through the Lincoln Tunnel with a camera on his car. A speed of 90 mph would get him through the 1.5-mile tunnel in 60 seconds. That's shorter than what the Lincoln Tunnel…
At least according to the British courts. Thanks to stricter privacy laws in the UK, Mosley sued and has been awarded 60,000 pounds for having his reputation "ruined." Which, to me, seems like an amazingly small amount of money for a reputation. But what do I know? Said Justice Eady per the Guardian: