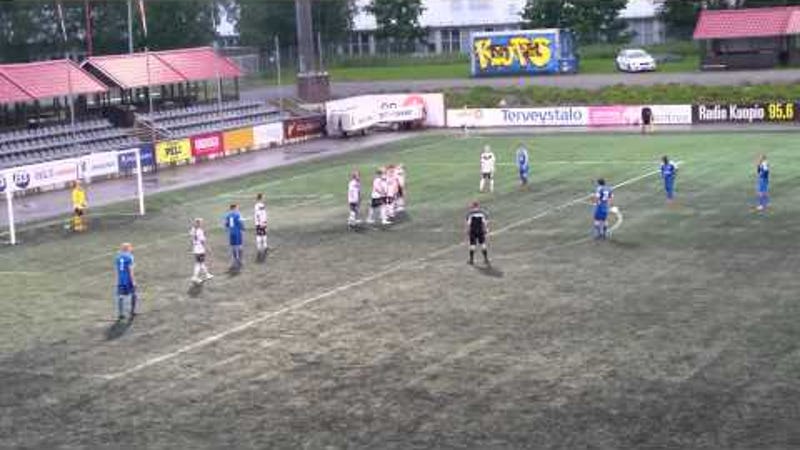 Remember Freddy Adu? Remember the guy that was supposed to save American soccer? Four months ago he signed with Kuopion Palloseura, in the Finnish first division. They're the eleventh team the still-somehow-only-26-year-old Adu has played for: D.C. United —> Real Salt Lake —> Benfica —> AS Monaco —> Belenenses…
Sportsnet has a cool profile of Antti Makinen, who calls NHL games live, alone, at 2 a.m. in Finland. He is in the United States to call the Stanley Cup Finals in person though, and got to bellow countryman Teuvo Taravainen's name when he scored the game-tying goal in Game 1. [Sportsnet]
There is no sweeter song extolling the virtues of a promotion fight than this Finnish announcer's guttural screams of pure delight after FC Santa Claus scored the deciding goal, guaranteeing them a spot in the third tier next season. Quick, someone give Fox Soccer this guy's number.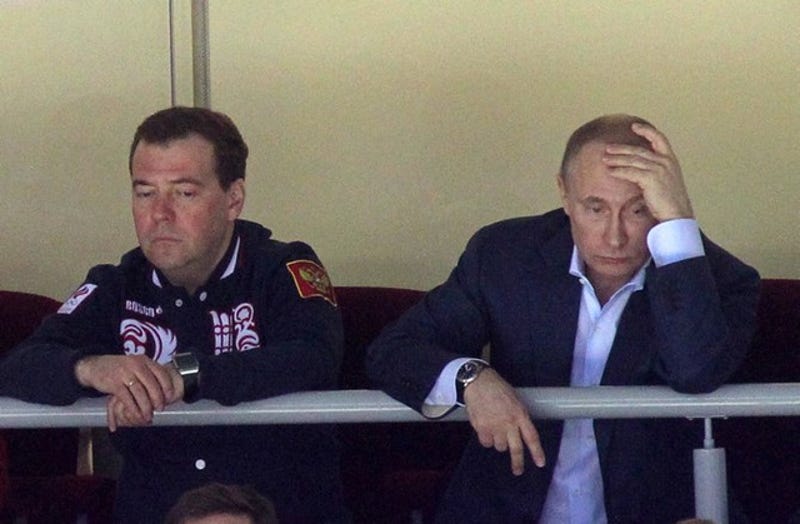 Yes, drink it in. Sad Dmitry Medvedev and sad Vladimir Putin will be one of the enduring images of hockey at these Olympics, given Russia's quarterfinal exit at the hands of the Finns. But despite the photo rocketing around the internet right now, just know that it was actually taken Sunday, during Russia's shootout…
Earlier, we brought you a Doc Emrick-less version of all the goals scored in the Stanley Cup Finals. This is also Emrick-less, but we can make it up to you: it's the final two goals as called by Finnish broadcasters Antti Mäkinen and Jani Alkio.
After supposedly "returning" from the Finnish SM-Liiga, Kyle Turris complained about his lockout home to The Globe and Mail, in just the latest of a few such stories to come out recently. The Globe and Mail piece covered the usual stuff: the food sucked, the travel sucked, "they spoke a different language."
Reasonable hockey fans have spent much of the past week sticking up for Alexander Radulov and Andrei Kostitsyn of the Nashville Predators. Barry Trotz benched both forwards for game three of the Western Conference semifinals after they missed curfew, and then he benched them again for game four. It seemed like Trotz's…
The finals of the annual Sauna Championships in Finland went horribly wrong, with the Russian competitor dying after suffering severe burns from withstanding 230-degree temperatures for six minutes. The Finn retained his title by only having to go to the hospital. [BBC]