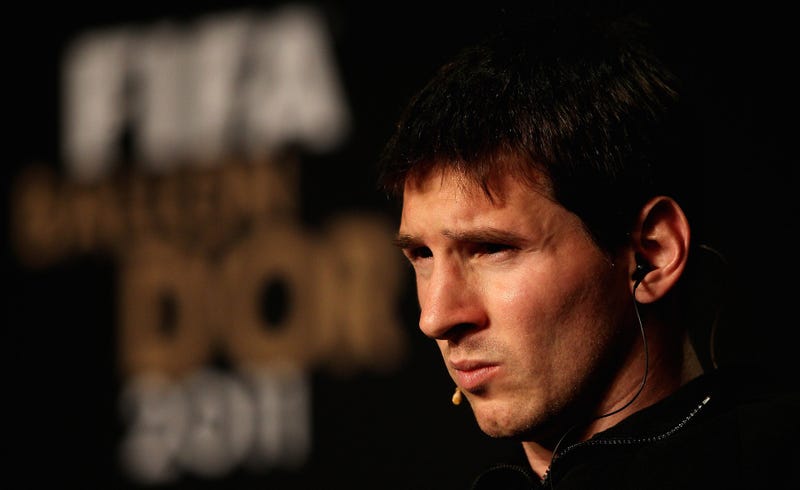 One of the chief appeals of the much-beloved video game series Football Manager is seeing how this meticulously-researched game that goes to absurd lengths for realism forecasts the future, and how you, by way of your invented manager avatar, can affect that future. Usually, gamers accomplish this through stockpiling…
Everybody knows that the true joy of playing Football Manager is getting a decade or so into the future and seeing the new Messis and Ronaldos and Mourinhos and Guardiolas come and go. Reddit user "Lorf_Yimzo" took this to its logical conclusion, setting up a save in England, simulating into the year 3015, and…
From the sheer number of funny names assigned to the randomly generated players in Football Manager, you may have assumed there is no filter on name combinations. And while you may have seen a "Willy Pinas" or two, you haven't seen a "Adolf Hitler," "Tim McVeigh," or a "Dick Licka" for a good reason.
The real point of career modes in soccer video games is to snatch up a grip of the world's most hyped youngsters and slowly build a juggernaut. Fans of Football Manager—that impossibly detailed, life-consumingly fun computer game—were dismayed to find Norway's new starlet Martin Ødegaard missing on account of his…
If you're still irrationally hoping, praying that one or two of those impossibly tantalizing rumors—David Luiz to Barça? Cavani to Chelsea?—comes true to legitimize the hours you spent throughout the month mashing the refresh button on The Daily Mail's transfer gossip page just as soon as you had fully comprehended…
Football Manager 2011 is the latest entry in the famously addictive series of "realistic" soccer simulation games. Brian Phillips explains the appeal and what it tells us about sports fandom in the time of Brett Favre's penis.