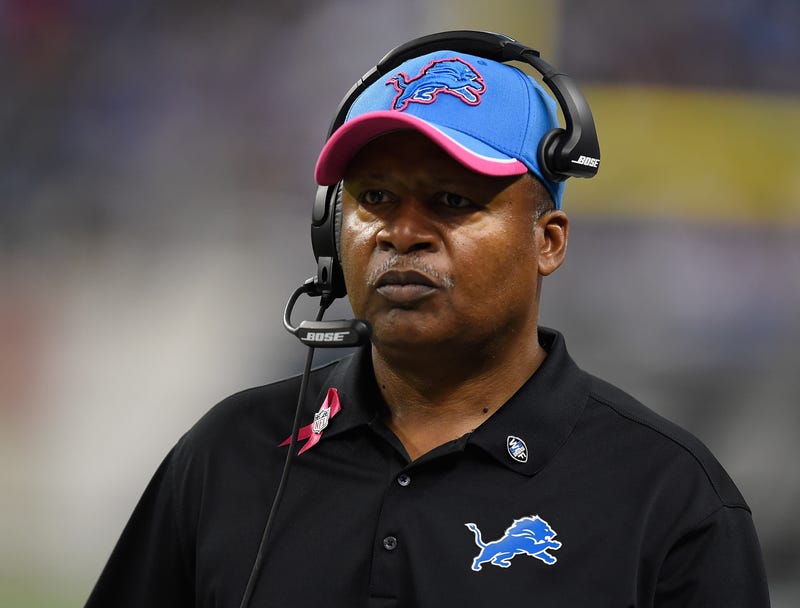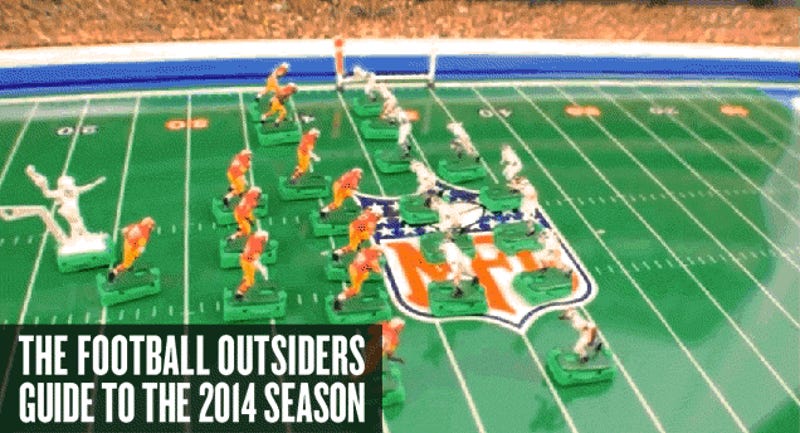 The following is excerpted from the team chapters of the always-excellent Football Outsiders Almanac. Buy it here.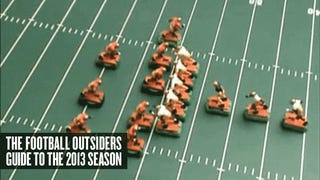 My beach books aren't novels about Smith women discovering their sexuality, or biographies about forgotten historical figures, or leadership You-Can-Make-Millions-Out-Of-Your-Home-And-Here's-How. I read the Prospectus books.
Football Outsiders' Pro Football Prospectus 2007 arrived at our apartment today. So don't bother us for the next few days. [Football Outsiders]
A lot of what we've pointed out to you this morning has implied that the only people frustrated by the repeatedly terrible calls in last night's Super Bowl were angry Seahawks fans. We want to make clear that's hardly the case.
Some Web business news this morning: The crazy kids at Football Outsiders have signed a deal with Fox Sports to provide NFL content for their site. Editor-in-chief Aaron Schatz — who previously had been doing work for ESPN Page 2 — says Fox Sports will run original FO content Monday-Wednesday. Fox, as it tends to do,…
Suggested questions for today's ESPN SportsNation chatters ...
• 11 a.m. NFL with Michael Smith: Wait, my bad, I thought you were Michael David Smith, from Football Outsiders. You know, the interesting one. You must get that a lot.
• Noon. NCAA FB with Joe Schad: Covering the Dolphins for the Orlando Sentinel, have…
Every successful enterprise needs a villain, and as Football Outsiders becomes more and more popular — their book just arrived at Deadspin World Headquarters and is being devoured with much haste, even as we type — their glee at picking apart ESPN "Cold Pizza" wax automaton Skip Bayless becomes more and more…